Las Vegas, Nevada — October 10-12, 2023
The glittering lights of Las Vegas were not the only things illuminating the strip on October 10th through 12th. HRTech 2023, one of the most anticipated events in the HR technology landscape, played host to a myriad of groundbreaking innovations and visionary companies.
A Closer Look: Highlights from ThisWay Global
HRTech 2023 showcased boundless potential of HR technology, and ThisWay Global's presence is one of many shining examples of what happens when vision meets execution. Read more to immerse yourself in the events hosted by yours truly, ThisWay. 
October 10: "Mingle with a Like-Minded Flock" – Welcome to HRTech
To kickstart HRTech, we hosted a welcome event at Mandalay Bay Hotel that encompassed the theme of "Mingle with a Like-Minded Flock". The theme embodies the spirit of community and connection. This theme celebrates the power of shared interests and passions to bring people together. Mingle with a Like-Minded Flock" encourages open-mindedness, curiosity, and the willingness to explore new avenues of connection, ultimately creating spaces where individuals can thrive together.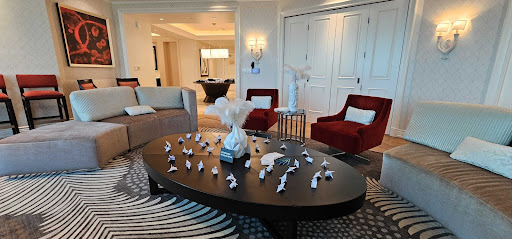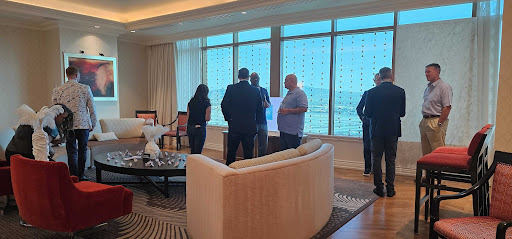 October 11: Exclusive evening with Partner Appreciation
On day 2, we hosted an exclusive cocktail event that celebrated and showcased our appreciation for our technology and business partners. Everyone enjoyed an evening of relaxation and entertainment while connecting with the driving forces behind ThisWay Global's success. With our partners, we raised a toast to our continued collaboration and the innovative future of HR technology.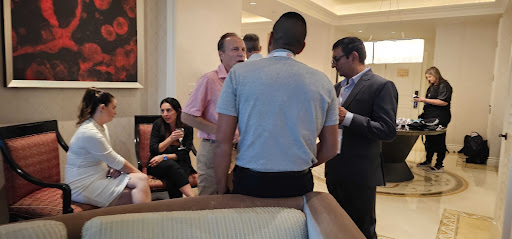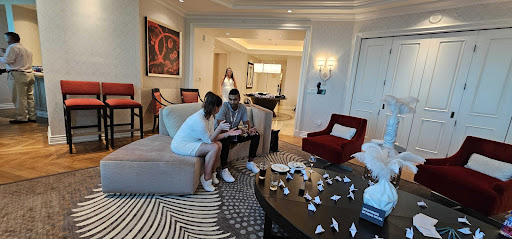 October 12: "Birds of a Feather, Work Together"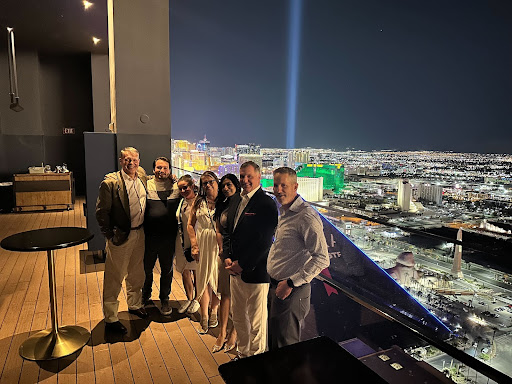 This exclusive event was an opportunity to connect with HR Tech peers, exchange ideas, and celebrate the groundbreaking works of our companies. Our sales experts also took this opportunity to showcase IBM® watsonx Orchestrate and and its integration with ThisWay Global and partner skills can transform the HR practices with automation and efficiency. You can preview the demo right here below:
To end the last day of HRTech, We celebrated the birthday of our wonderful CEO, Angela Hood.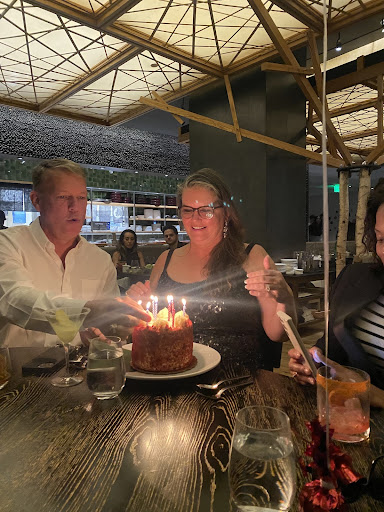 A heartfelt thank you to all our amazing partners and attendees who joined us at HRtech 2023 in Las Vegas! 🌟 We couldn't be more grateful for your presence and enthusiasm in exploring the exciting world of business automation and ethical AI with ThisWay Global.
For more updates on ThisWay Global's journey and to stay informed about their upcoming endeavors, be sure to follow us on social media. 
ThisWay Global: Navigating the Future of HR, one innovation at a time.