Business Automation for Talent Professionals
From start to finish, it can take an organization as long as four weeks to find the right talent for a particular job search, according to a recent study. Talent professionals spend hours looking through resumes submitted through job boards and vetting candidates in their applicant databases. ThisWay can help speed up your organization's talent acquisition process and some of its unique business automation features.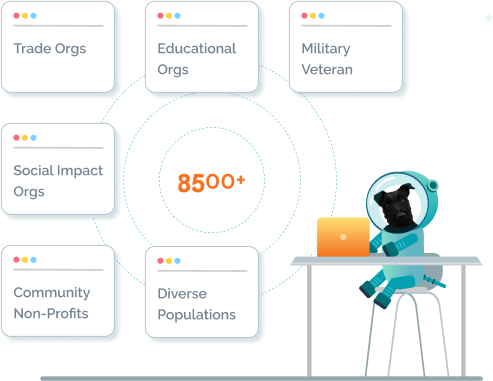 Spend Less Time Filtering
Some sources, such as Zippia, claim that the average person will submit between 100 to 200 job applications before they land a job offer. For talent acquisition professionals, filtering through the stack of resumes will take a considerable amount of time. Here is how ThisWay helps organizations with smart business automation processes: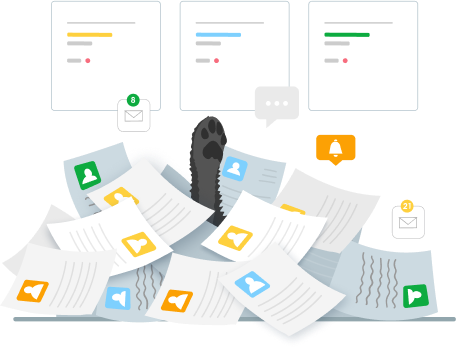 ThisWay's ethical AI will help your organization find the most qualified candidates with its matching events. This way, you won't need to spend time filtering and reviewing candidates.

ThisWay will also examine candidates without bias. Your candidates will be ranked by their skill alone, not background or demographics that could cause implicit bias.

ThisWay will also examine candidates from previous job  postings.
Spend More Time Focusing on the Candidates That Your Organization Needs
ThisWay's business automation tools will help your organization find the right talent without having to spend time reviewing miscellaneous job boards and resumes. If your organization uses a talent acquisition database or has resumes on-hand, this data can be uploaded to our platform or seamlessly integrated into your system. ThisWay works best for organizations that:
Might have a stack of resumes and candidate data on-hand. This data can be seamlessly uploaded to our UI to help you find the best matching candidates for open positions within your organization.

Are considering posting to job boards, but have not yet done so. Our Attract integration will let you share your job data with qualified candidates across our network of diversity partners who might be a good fit for your position.

Have an existing applicant database with many candidates. You can simply connect your system with our easy integration tool and rank your candidates that have applied for positions in the past. 
ThisWay will help your organization achieve efficiency and find the right talent for any open position that you are seeking to fill. Moreso, our platform will let your screening process happen in minutes, rather than sorting through a stack of resumes that could take your organization days. 
Use Intelligent Business Automation to Find the Right Talent For Your Organization
Diversity hiring is a major concern for employers these days. According to LinkedIn, organizations that employ diverse teams perform better. Organizations with diversity have a better chance of being financially successful, have a higher cash flow per team member, and make better decisions as an organization overall. Additionally, diverse teams are 35% more productive. 
With ThisWay, you will be able to find more diverse individuals for your organization. ThisWay's proprietary algorithm will look at matches to find you the most qualified talent pool for your organization.
What Does a Diverse Organization Look Like? 
A diverse organization is a group of unique individuals who come from various backgrounds and share an organization's overarching goals. This type of team is a place where differences are celebrated, and everyone is encouraged to embrace their individuality. It is a place where different perspectives are valued, and innovation thrives. In a diverse team, people with different ages, abilities, nationalities, ethnicities, religious backgrounds, personal histories, professional backgrounds, skills, gender, or political preferences work together seamlessly. A diverse team will collaborate and support one another to achieve the company's objectives while enhancing each other's growth. In essence, a diverse organization is a space where people are appreciated for their uniqueness, and their contributions are recognized and celebrated. 
Intelligent Business Automation Done With Ethical AI
When you are using ThisWay to source candidates and review their qualifications for positions within your organization, the automation and review of candidates is done within the framework of ethical AI:
Making sure that all candidates within your system are screened without bias.

Helping you to screen candidates more quickly so that your organization can focus on finding the best candidate for the position.

Protecting the identity and background of candidates so that you can focus on the skills that they possess to help your organization move forward with the best person for the position.
ThisWay is built on the framework of ethical AI, to help your organization find and retain the best qualified person for the position.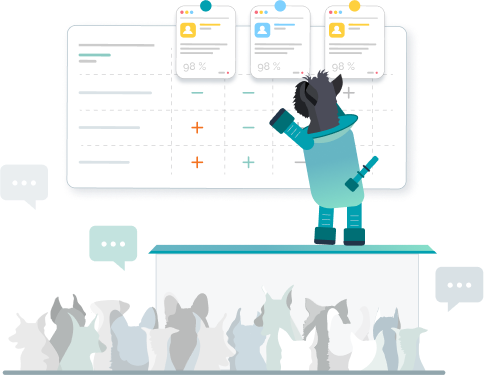 Features That Automate the Talent Search Process
ThisWay has several core features that help with talent acquisition business automation. Whether or not your organization utilizes applicant tracking databases, these features will help your organization find qualified candidates faster. 
Sourcing from a database containing over 169M candidates, ThisWay will automatically surface 300 qualified professionals in a matter of seconds . You don't need an automated system to utilize Discover. This platform will synchronize with different ThisWay diversity partners, helping you bypass the slowness of filtering through other passive candidate search platforms like Indeed, LinkedIn, etc..  
You might need to fill a position quickly. This business automation feature within ThisWay will scan your existing database of candidates and match their skills against existing open job reqs. A candidate who wasn't a great fit for a past position might still be available to fill the role that you are actively trying to find a candidate for.
The Attract feature of ThisWay displays your open job to our diversity employer network, containing over 8,500+ partners. Attract lets you find qualified candidates without having to look to a job board. Anyone who matches with your position will automatically be sorted in a manner that fits their skills with your open position. This can be a timesaver when trying to source new talent quickly. 
Score lets you work without an applicant tracking system. You simply upload the job description, as well as the candidates into the UI, and ThisWay's business automation features will utilize matching events and other data points to rank your applicants quickly, helping you focus on the right candidates without the bias. 
Book a Demo With ThisWay Today
Looking to streamline your hiring process and revolutionize the way your organization finds and connects with top talent? Look no further than ThisWay Global! With our cutting-edge business automation technology, you'll have all the tools you need to identify the best candidates for your organization and streamline the hiring process like never before. So what are you waiting for? Book a demo today and see for yourself how ThisWay can help your organization soar to new heights!