ThisWay® Global
delivers a robust Diversity
Eco-System connecting
Applicants
,
Employers
and
Diversity-Based Network Partners
creating Opportunity and value for all.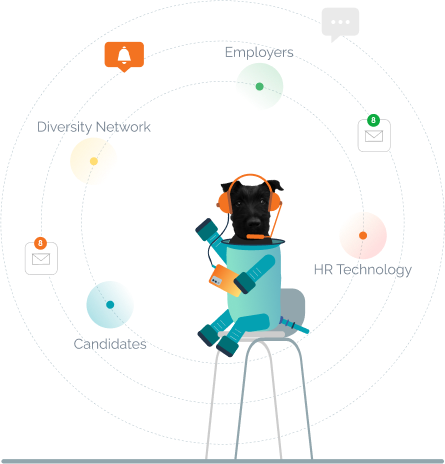 Interested in joining ThisWay
Global's Partner Network?

Please click here to learn how you can take advantage of ThisWay Global.

Interested in helping your customers build amazing diverse pipelines? Click below!

Want to become part of ThisWay Global's diversity network of over 8,500 organizations?
THISWAY Global - PARTNER WRITE UP
Learn more about taking your talent acquisition program to a new level of sophistication, effectiveness and efficiency.
JKD Talent Solutions is proud to partner with ThisWay to meet the unique recruiting needs of federal government and government contractor customers.

Our team brings more than three decades of Department of Defense and Intelligence Community experience and government contractor talent management expertise. Our leadership also possesses a decade of experience specific to talent acquisition strategy and implementation for both the public and private sector. We understand the challenges in finding and hiring qualified, cleared talent in this highly competitive marketplace.

We are thrilled to offer ThisWay's unbiased candidate sourcing and matching solutions—powered by AI to identify cleared professionals—to address your critical talent acquisition needs, improve candidate screening capability and simplify workflow.