While many companies embrace AI matching, most do so in suboptimal ways. ThisWay offers a multifaceted solution for Talent Acquisition.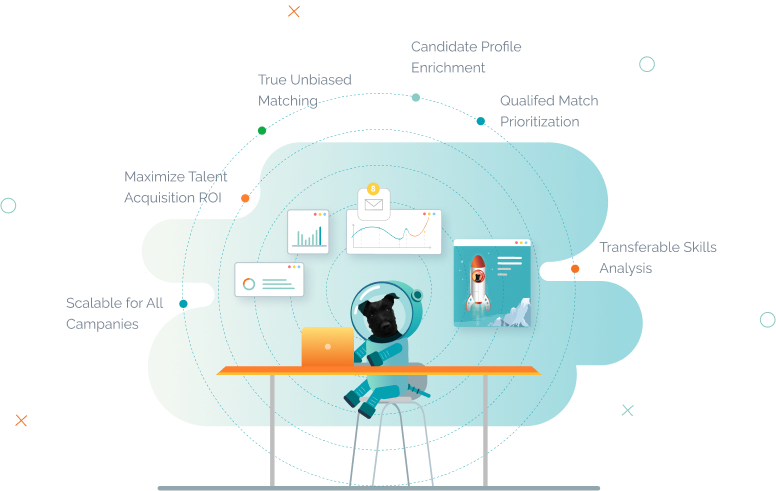 At ThisWay, our mission has always been to surface diverse, qualified candidates.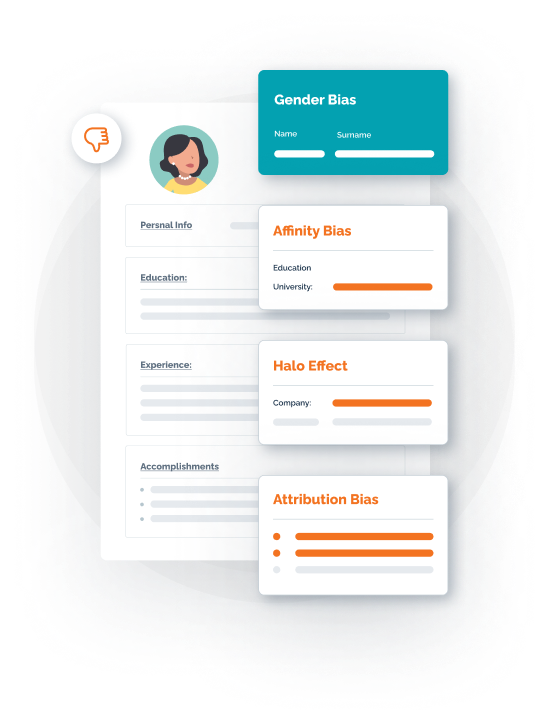 What Are
Unconscious Biases?
Unconscious biases, also known as implicit biases, are the underlying attitudes and stereotypes that people unknowingly attribute to another person or group of people. In recruitment, a prominent area where these biases can surface is during the resume review process.
How Is
ThisWay Different?
We taught the ThisWay matching engine through 15 trillion matching events with no human influence, so you can instantly benefit from a diverse talent pool.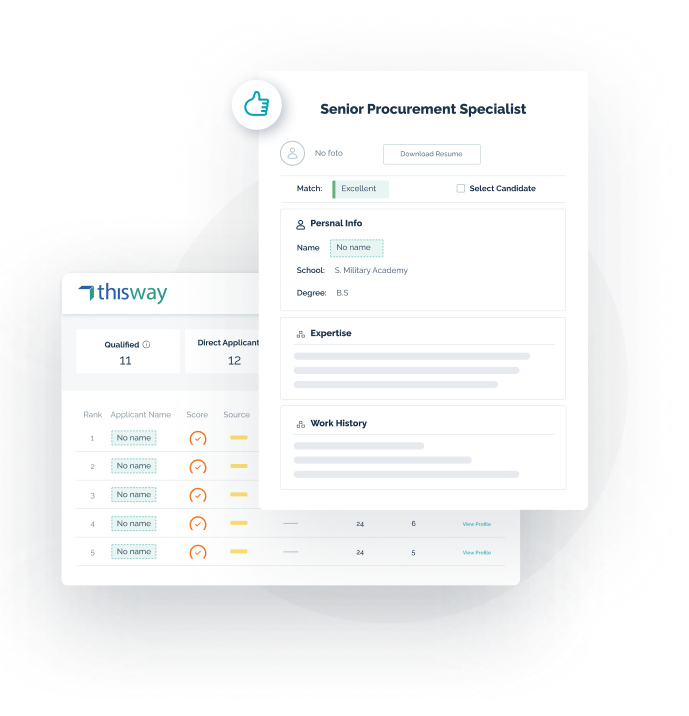 Additional Features That Put Our
Matching Above The Rest

Information plays a crucial role in successfully placing a candidate. That's why we enrich all applicant profiles for a more comprehensive candidate overview.

Transferable Skills Analysis
Traditional recruiting processes rely heavily on candidates' prior job titles. We analyze candidates' entire work history and identify how their diverse experience and skillset can be a great match.

ThisWay meets the needs of large enterprises, mid-sized companies, and small businesses. Our platform will deliver diverse, qualified results within seconds, whether 10 applicants or 10,000!

Prioritize Qualified Candidates
Whether in our easy-to-use interface or directly integrated with your ATS or CRM system, candidates are scored out of 100, so you can quickly identify who to contact first.
Maximize Your Talent Acquisition ROI
We're aware that posting new jobs can be expensive. That's why we give you the power to leverage the candidates already in your database!
All jobs to all candidates

On average, the cost per new hire is $4,129 (SHRM). Our matching engine will not only save you time identifying top talent, but it will help you rediscover past applicants that can be the perfect fit for your new job.

With our All Candidates to All Jobs functionality, you can rank and score candidates for jobs even if they didn't directly apply!
Find More Qualified
Candidates
With Less Effort
Greatly improve your time-to-fill with our direct integrations
Start Improving
Your Talent Acquisition In 30 Minutes Or Less