Unbiased candidate
Sourcing

&

Matching

Engine for talent Acquisition
Increase the diversity of your talent pool and instantly identify top qualified candidates for every job.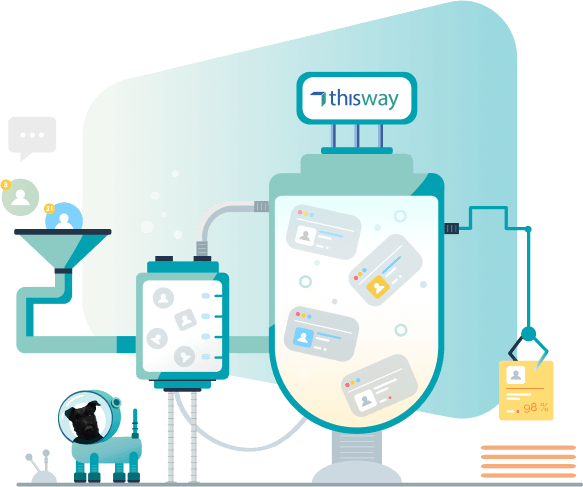 Find qualified talent from diverse communities, guaranteed.

Receive curated job opportunities from companies focused on fair hiring practices

Deliver simple, fair, and accurate matching and sourcing to your customers.

Introduce your diverse members to fair and equitable companies and their jobs
How Will You Find The Right Fit?
Use skill based evaluations of each and every applicant to find the right fit…
ThisWay!
avg. number of resumes an open job receives
of resumes go barely reviewed or unreviewed
of applicants are not qualified
01

Reaching Diverse Candidates
Traditional Hiring Process
Most employers post their job to different job boards and wait to see who applies – "Post and Pray"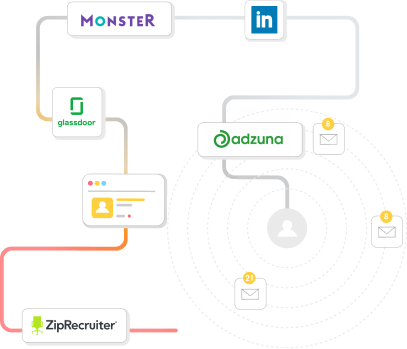 We attract qualified and diverse applicants to the company and the job through our 3,500+ Diversity Partner Network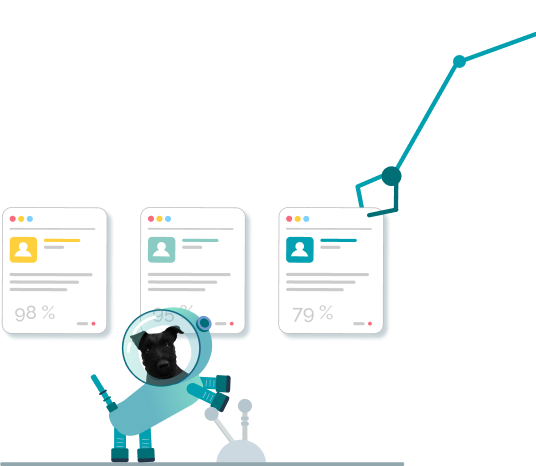 02

Surface Most Qualified Instantly
Traditional Hiring Process
,The average recruiter receives 2,500 applications when he posts a job. Recruiter has time to look at only 10% of them. It's almost impossible to identify which candidate is the best fit.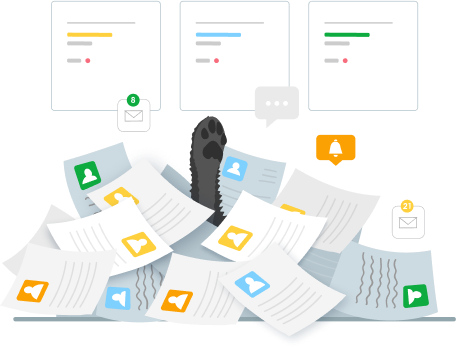 ThisWay Global leverages proprietary technology to fairly and equitably review each applicant to match their skills to the requirements of the position.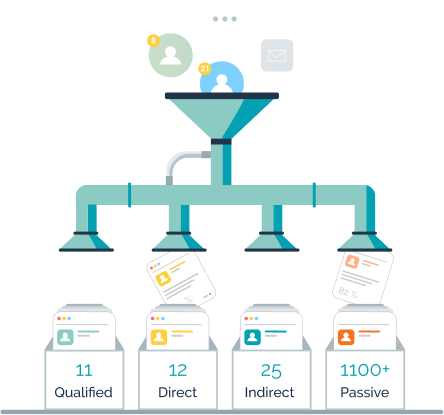 Traditional Hiring Process
Candidates today are evaluated through social profiles and resumes that are triggers for conscious and unconscious bias – impacting your Diversity efforts.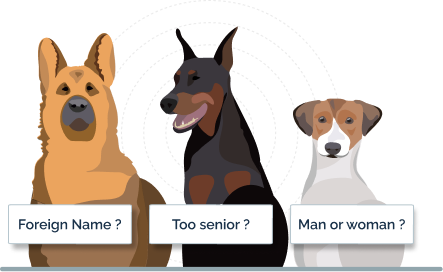 ThisWay's learnings from 15.5 Trillion matching events redacts key data allowing each applicant to initially be reviewed based on skills to meet the needs of the role without Bias triggers.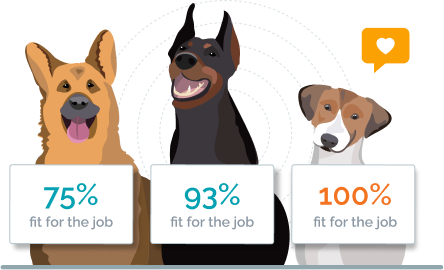 Traditional Hiring Process
Recruiting teams are continously working to find candidates and invest up to 50% of their time sourcing and working to find quality, diverse applicants for their roles.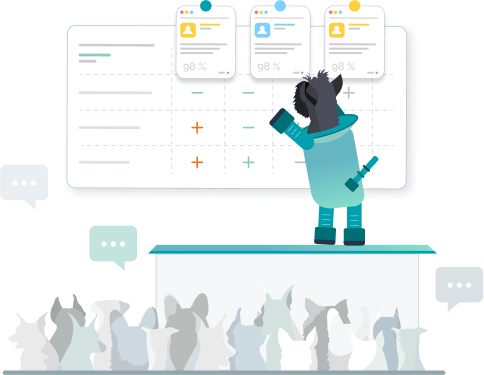 ThisWay completely automates the sourcing and recruiting process through our platform and delivers a qualified pipeline of diverse applicants ready to learn more about your opportunties.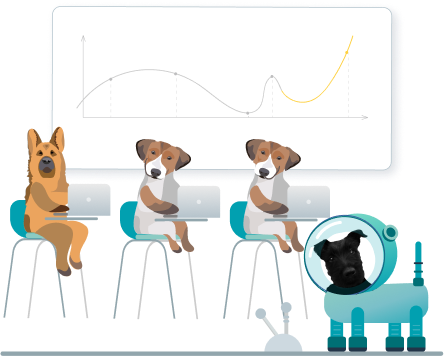 How to Find More Qualified
Candidates With Less Effort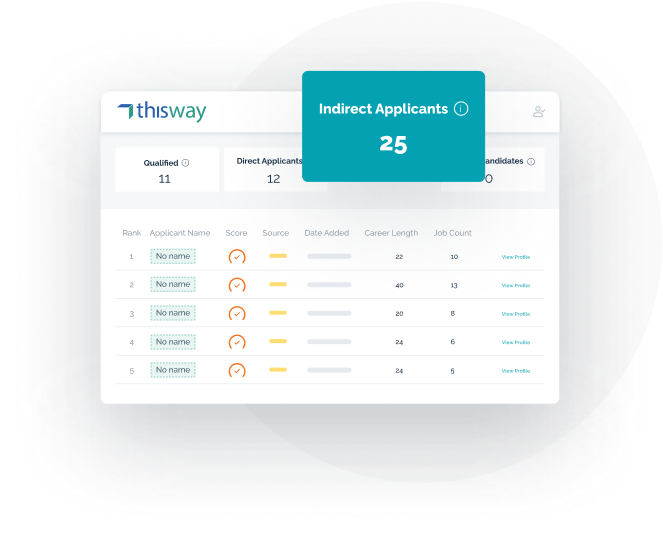 Reveal Applicants That Have Expressed
Formal Interest Before
Ensure you get the most from your existing applicant database. ThisWay can match all applicants to all jobs, instantaneously!
If you can't find the right applicant in your database, tap into ThisWay's database of over 150 million US candidates. Our bespoke network of partner communities stands ready to provide you with diverse individuals: disabled, veteran, various ethnicities, LGBTQ, and more! Our best-in-class matching platform delivers them so you can reach out right away….ThisWay!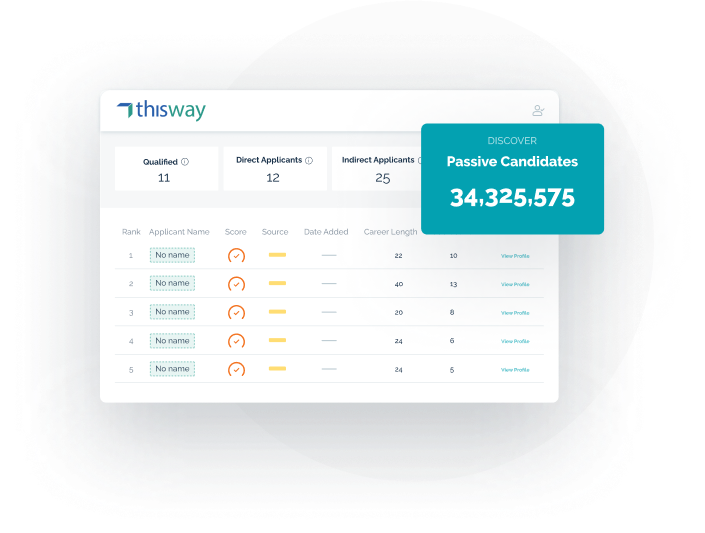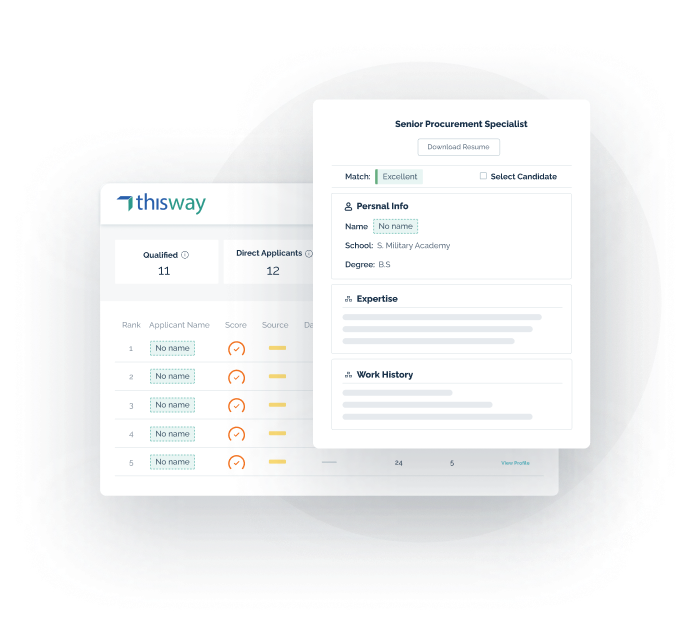 Reduce Bias - Focus On
SKILL
ThisWay Global provides a powerful ability to match applicants to opportunity based on skills first. Through learnings from over 15.5 Trillion matching events, our system focuses on skills first and removes key triggers such as gender, race or ethnicity.
ThisWay Delivers A Highly Diverse Audience Into Your Hiring Funnel!
Share An Open Position And See How It Works!
How Does Our System Know How To Match? Learnings From Over 15 Trillion Matches Collected Over 7 Years.

How Do We Rank And Score YOUR
Applicants & Candidates ?

TWG instantly reviews all current and past applicants and presents the most qualified people, based on skill to fill your open role.
We source qualified applicants from our diverse network to fill your role – guaranteed!
Our AI continuously reviews all past applicants against your current roles to provide maximum engagement with your applicant database
TWG reviews our network of over 160 million candidate profiles to source 300 passive, diverse candidates for each open role

Reduce Cost-to-Hire on Hard-to-Fill Roles
Our  integration with Greenhouse Applicant Tracking System was the perfect solution for HC Tech to get instant results with little change to their existing workflow.
Embracing our matching technology, HC Tech was able to greatly reduce the time it took for their recruitment team to manually screen resumes and identify qualified candidates.
Still Hesitating?
Schedule A Free Demo And Check How You Can
Close The Position With Our 100% Guarantee
What Our Customers Are Saying

If you are looking to build a world-leading team and want a partner that understands how to do this for fast growing tech companies, look no further than ThisWay. They know their stuff and have helped me find the best team and then complementing that team as the company changes over time.

If you are looking to build a world-leading team and want a partner that understands how to do this for fast growing tech companies, look no further than ThisWay. They know their stuff and have helped me find the best team and then complementing that team as the company changes over time.
As an HR professional, I am a team of one. While trying to effectively manage hundreds of resumes across several different job titles, the Ai4JOBS technology, which was integrated with me ATS was incredibly helpful. It was like having an experienced assistant pull the most qualified candidates to the top of the list.
The AI4Jobs tech integration into Greenhouse was absolutely flawless. The tool made it easy for us to group out the talent we were attracting to roles ranging from coordinator to director level. We have a lean team – so the tool was like an extra set of hands helping us get to the top talent that was waiting for us in our pipeline. No talent acquisition team should go without Ai4JOBS.
ThisWay team is professional, quick, and shows they care about our company and what we need to accomplish. It was a huge weight off of our shoulders knowing that the ThisWay's tech could find the right candidates as soon as we started to use it. Ai4JOBS saved a lot of time and a lot of stress and we would recommend it to any company looking to minimize their time to hire.
Their ability to drop API's into a customer's existing ATS will improve the value of any ATS they partner with. Their Salesforce partnership means ThisWay is now capable of powering matching for the entire talent ecosystem. And their customer support is amongst the best in the industry.
I'm not only a customer of ThisWay but I also prominently featured them in my book Hack Recruiting, due to their modern approach of removing bias in talent acquisition and sourcing. As an industry expert I have seen a lot of companies tackle the matching problem but Ai4JOBS is highly effective in both passive and active recruiting and gives their customers a competitive advantage that others don't have I've really benefitted from partnering with them and will host one of my first book signings at their HR Tech booth this year.
ThisWay provides our team with insight and capabilities not otherwise found in the marketplace. Their commitment to bias removal is a massive differentiator for our global customer base and their matching technology is far superior.
ThisWay's technology consistently provides the US National Guard with significantly larger number of qualified candidates than any other vendor we have worked with. Following their meeting 100% of contract requirements for the contracts in California, Virginia and Puerto Rico they have now established Proof of Past Performance for the upcoming 2020 US Federal Government contracts.
Working with ThisWay has opened up a completely different way to view hiring for our customers. ThisWay identifies relevant talent far better than others. Our strategy is much stronger now that we have their Ai matching technology.
Now that they also have a Salesforce.com partnership we are able to serve our healthcare customers and grow revenue for our staffing agency and partners. We were pleasantly surprised by the technical expertise of …ThisWay's team, including the Salesforce ecosystem, and their ability to immediately scale across all of our offices.
Share An Open Job,
Get A Candidate
Summary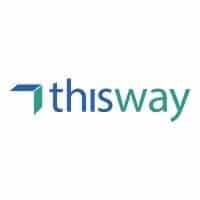 Author Rating
Software Name
ThisWayGlobal - AI for Talent Acquisition and Sourcing
Operating System
Software Category
Landing Page