Unbiased Matching Technology
See Who You've Been Missing
Products built by HR and technology experts, we do the high-tech part so your recruitment team can do the high-touch part.
Passive Recruitment Made Simple
Discover top talent for your active job requisitions in minutes.
Our network of 2800+ partners provides you with access to
125+ million US candidates; many you won't find elsewhere.
Find Top Qualified Candidates
Candidate Scoring and Ranking
125+ Million Candidate Pool
Find Your Top Applicant Everytime
Conquer the mountain of resumes! Instantly REVEAL qualified applicants inside your ATS or CRM. Automatically see rank and score for all applicants to all jobs.
Optimize Your Hiring Process
Find Your Qualified Applicants
Dynamic Job Market Analytics
Gain powerful job market insight using our interactive Talent Map. Knowing where the jobs are and who you are competing against will help you remain competitive. Plan recruiting strategies to maximize your talent acquisition return on investment.

Greenhouse Integration Has Arrived
Here's What People Are Saying About AI4JOBS
Learn about the top trends in talent acquisition, AI and much more.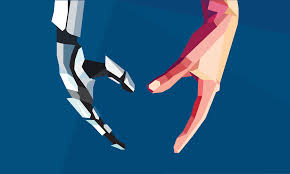 Original Source: https://www.peoplematters.in/article/hrtech/a-meaningful-new-approach-to-ai-machine-learning-22274 "Human bias plays a significant role in the development of HR technology." When a tech team sets out to solve a problem …
Original Source: https://www.minutesmagazine.com/what-is-the-roi-of-diversity-why-creating-a-culture-of-inclusivity-is-more-than-fair-its-smart-business "Diversity is being invited to the party; inclusion is being asked to dance."– Verna Myers When I started becoming an engineer as …
Women in business, at least those who attend the Women's Business Enterprise National Council's Annual Conference, know how to dress. There is a diversity to …
Want to learn how our products can improve your teams current talent acquisition process?