ThisWay® Global has developed a powerful Diversity Sourcing & Matching platform that enables organizations to connect with diverse applicants and candidates from over 8,500+ online diversity communities. Each applicant is matched against your open positions based on their skills and experience, making your ability to find the best applicant happen instantly!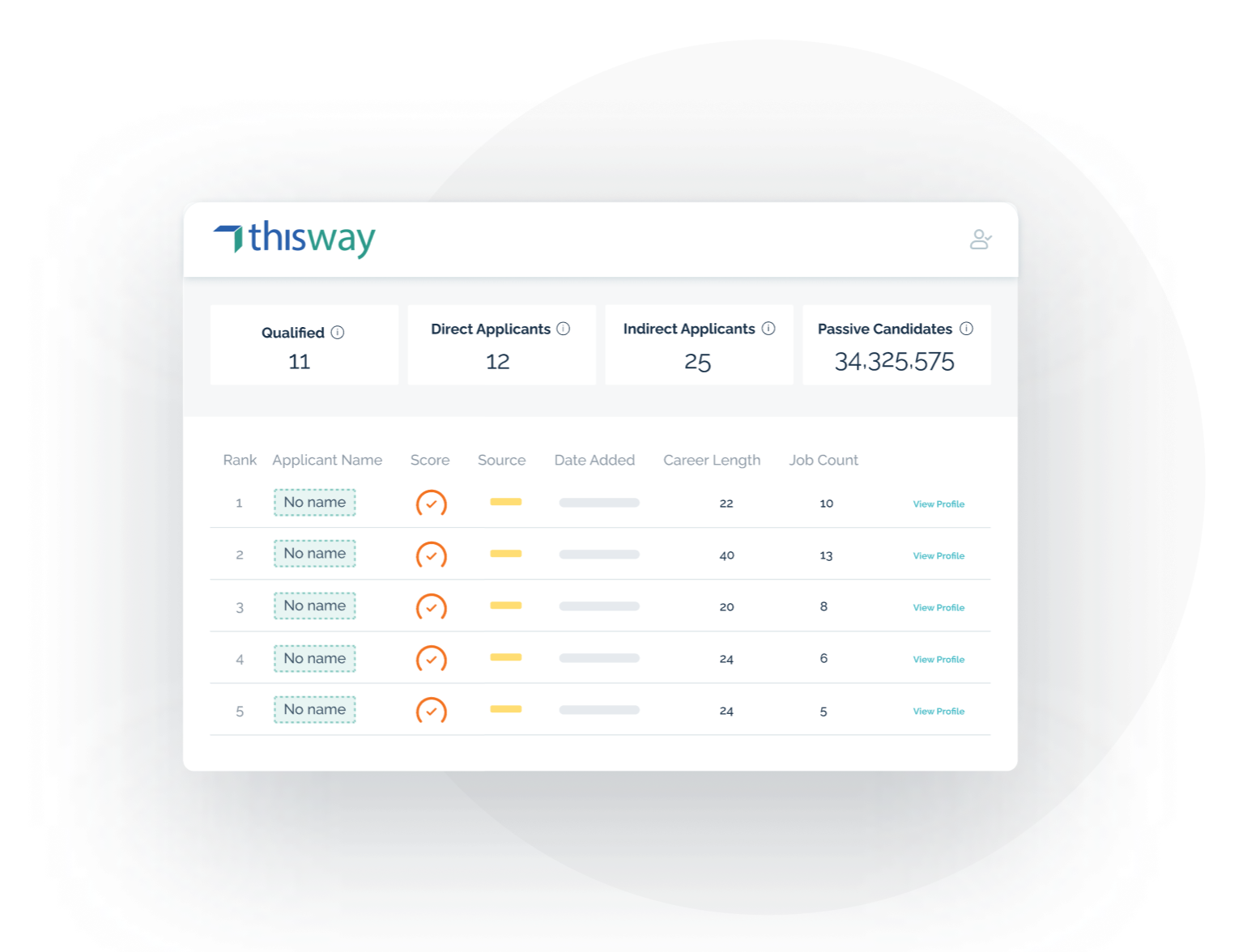 Improve your job descriptions to connect with Diverse applicants
ThisWay uses learnings from over 15.5 Trillion matching events to power our AI technology to improve your job descriptions to connect with all. Words matter, and ThisWay Global helps you choose the right ones.

Actively source Diverse Applicants into your hiring process
Over a seven-year period, ThisWay has developed a unique network of over 8,500 online diverse communities to help you reach a broad spectrum of applicants to increase your diversity reach

Empower Sourcing with Passive Diverse Candidates
ThisWay has developed a rich network of over 130 Million candidate records which can instantly be matched against your open roles and deliver up to 300 highly qualified candidates for instant outreach and engagement.

Maximize your ATS Applicant Database for current roles
ThisWay will continuously search all past applicants, for all of your open and identify qualified applicants you are likely overlooking – truly maximizing the value of past applicants.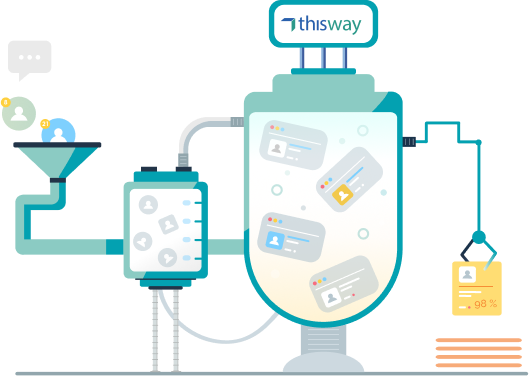 Starting in 2013, ThisWay Global's research and development team, led by Angela Hood, began incubation at ideaSpace–University of Cambridge, England. From that point forward, our system has grown through direct system partnerships with our diverse network of 8,500+ partners to process more than 15.5 trillion matches, on 48,000 job types and 338 million workers across the globe.
The result of this effort is a deep, rich lexicon and ontology of diverse data to power our AI matching far beyond the capabilities of most systems. This allows ThisWay Global to make clear matches, include diverse applicants, and empower your diversity and hiring efforts like never before!
ThisWay Global partners with over 8,500 Unique, Authentic Online Diversity Communities
to create a diverse hiring funnel for your organization
High Quality,
Authentic
Online Diverse Communities
As part of the functional ability to connect candidates to opportunities, ThisWay Global has developed a diversity network over the past 7 years, which includes over 8,500 partners, to bring a connection to high-quality and authentic online diverse communities to our customers.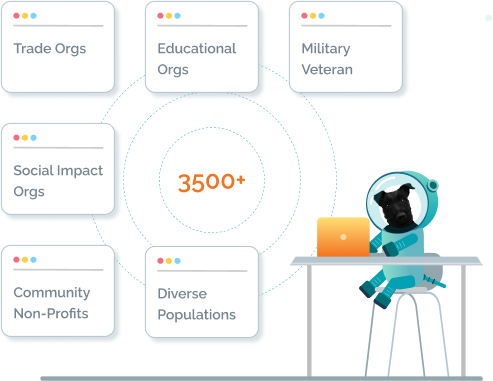 If You Want To Diversify Your Hiring Funnel – You
HAVE TO DIVERSIFY YOUR REACH!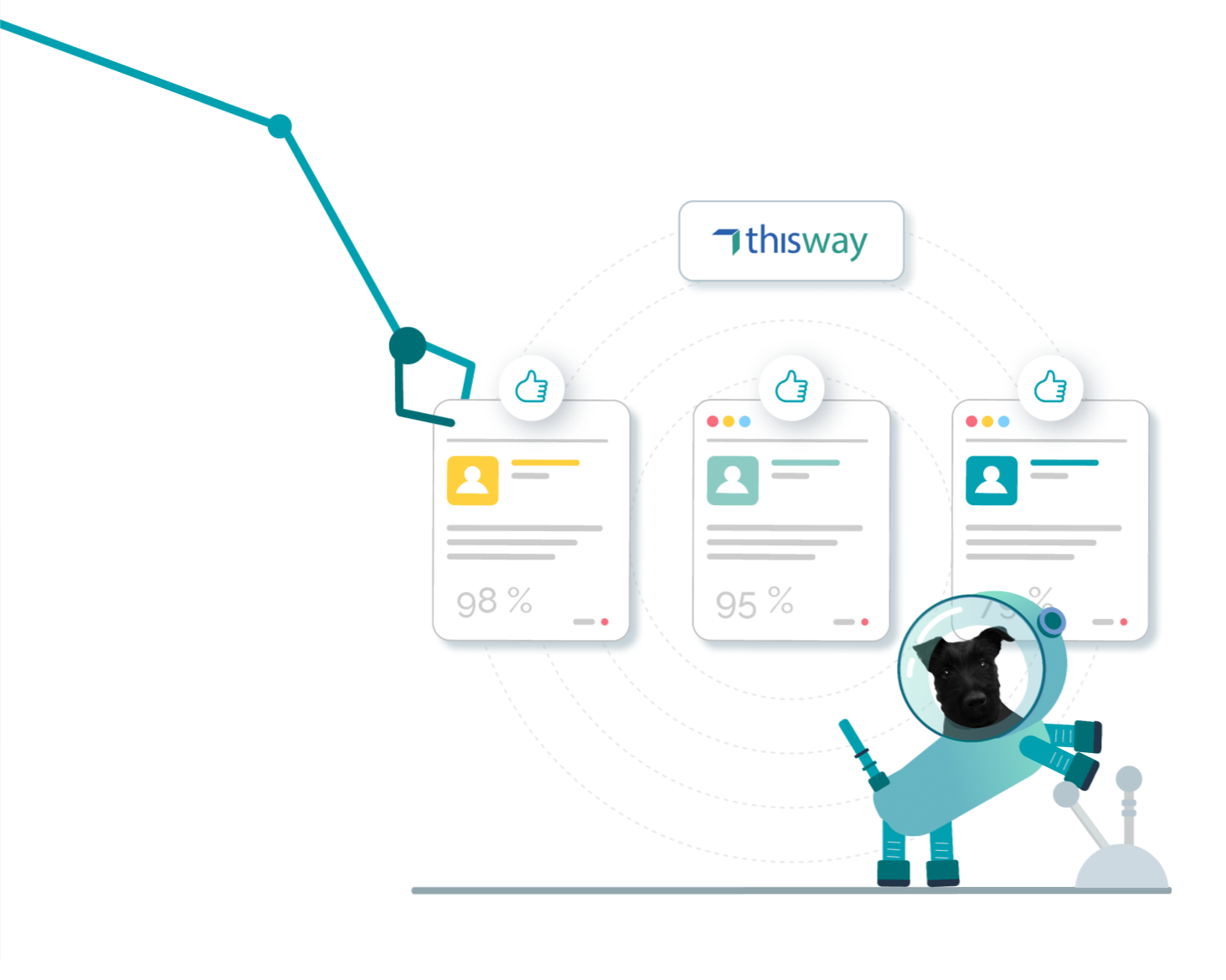 We Focus On Quality Pools
Of Diverse Candidates
Most importantly, these partners are NOT Job Boards! Our network does not use LinkedIn, Indeed or other platforms that cater to the active job seeker. We focus on quality pools of diverse candidates to make meaningful connections and deliver qualified, active applicants backed by our guarantee.

Transition Assistance Program
The Transition Assistance Program is a Defense-led initiative to provide information, training, and employment opportunities to transitioning military veterans and their families. Through this partnership, ThisWay Global has access to over 12+ million veterans and their families, including over 2.5+ million members with security clearances.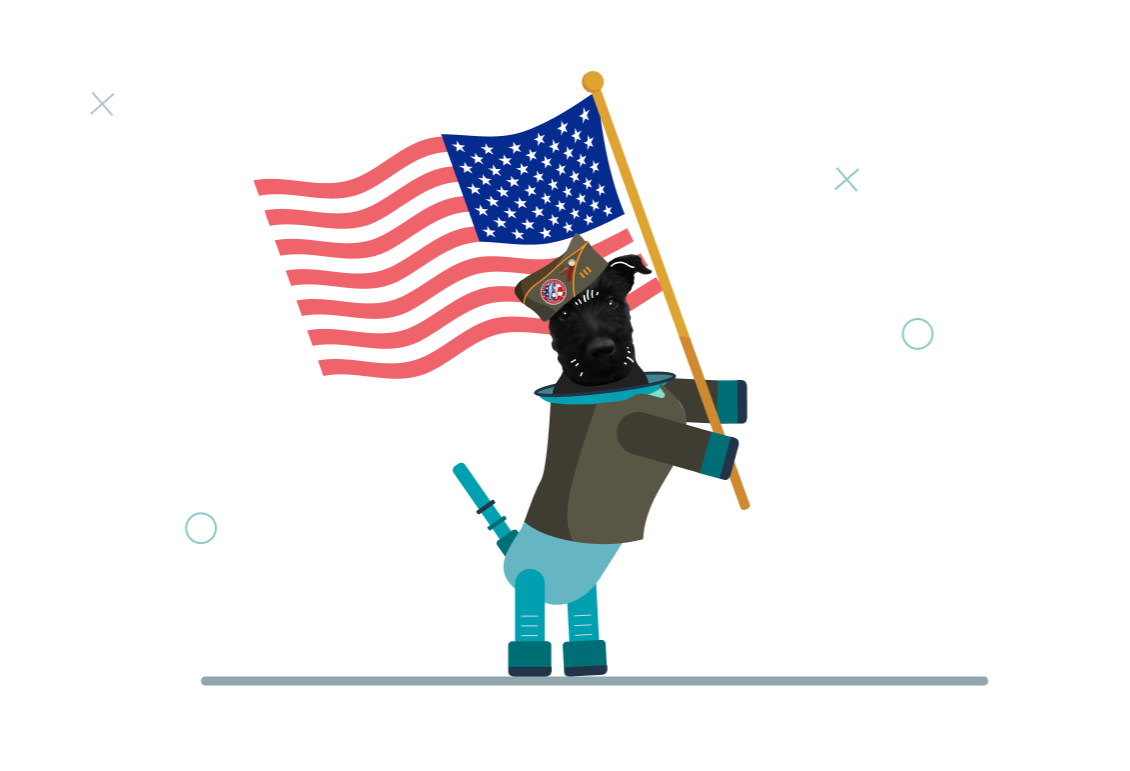 12+ Million Us Military Veterans
Transitioning Active Duty

1 Million Active Clearance

Military Spouses & Adult Children
Adult Children of Active Duty

Contractors, Veterans, etc. Working Abroad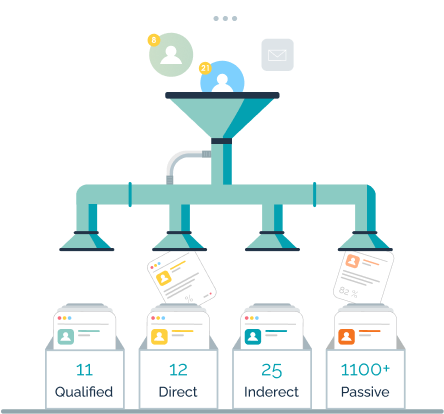 ThisWay Global's unique strategy to integrate natively into the leading HR and ATS systems allows organizations to benefit from TWG functionality without altering their processes or workflows – delivering maximized return on investment.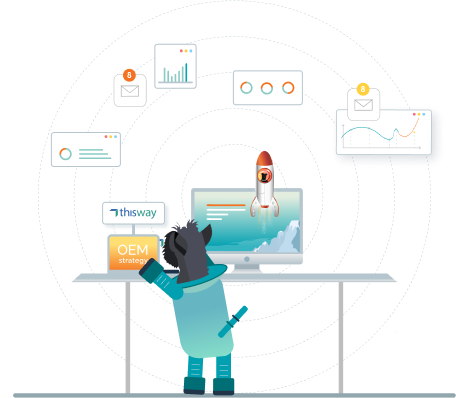 Also, ThisWay Global's OEM strategy allows partners to integrate our functionality into their platform to benefit all of their customers as part of their core system.
Are you an HR technology organization that would like to potentially integrate with ThisWay Global?