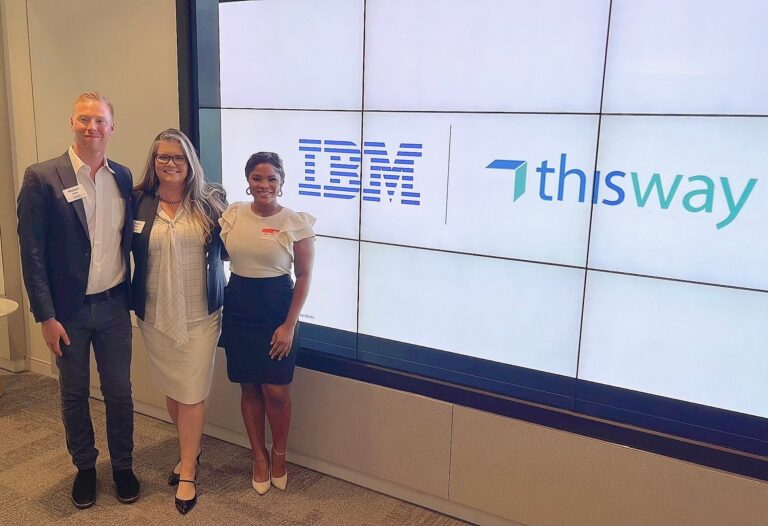 Disrupting a $470 billion dollar market is no small task, made even more difficult by the fact that ThisWay's goal is to help both businesses and candidates and to focus on removing bias and increasing diversity.
Thanks to the efforts of more than 150 engineers and product influencers from HR tech and automated intelligence industries, ThisWay has developed transformational technology that is proven to deliver qualified candidates from a proprietary, diverse network of 8500+ online communities.
To meet this extraordinary challenge ThisWay needed an elite team of diverse engineers, product experts, and a sales and marketing team that understood what HR leaders and candidates needed most.
So there were no barriers to building the absolute best team, ThisWay is a 100% remote company. Team leadership lives and works on both the East and West coasts of the US and the operational headquarters for the company is anchored in the tech hot bed, Austin, Texas.
ThisWay's team solves important problems through technology and industry knowledge, having held leadership positions at the following companies:
Following 4 years of R&D at the University of Cambridge in England, ThisWay® Global Founder & CEO Angela Hood returned to Austin, Texas to build ThisWay Global Inc., a company that converges technology with talent networks (not job boards) to unlock human potential and remove bias from the hiring process.
Today, ThisWay is one of the fastest growing SaaS automation companies in the world, serving over 5000 company customers. ThisWay provides unbiased talent matching and sourcing through its proprietary network of over 8,500 unique, diversity-based talent connections.
Hood is a well respected thought leader and international keynote speaker on the topics of mitigating bias using artificial intelligence, the ROI of diversity and human-centric automation.
While many know ThisWay through their acceleration by Google, Hood is also the technology advisor for the Board of Directors of Consort Institute at Clark Atlanta University (HBCU). Her groundbreaking work is covered in Simon & Schuster's book, Hack Recruiting, and she was also recognized by ideaSpace – University of Cambridge and Texas A&M University as Outstanding Alumni in 2021.
"As a serial entrepreneur there is no greater accomplishment than to solve a problem that positively affects the world. Our agnostic approach enables us to truly 'match all people to all jobs in all systems'. I'm proud that through technology, ThisWay is bringing candidates, employers and our network partners together to make meaningful change." – Angela Hood.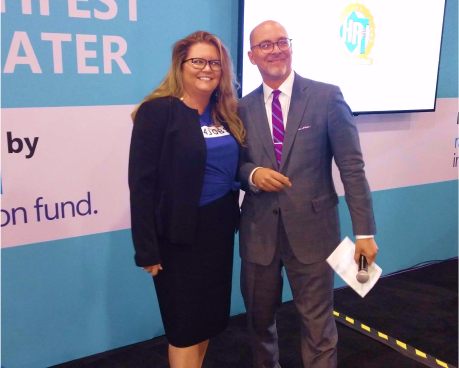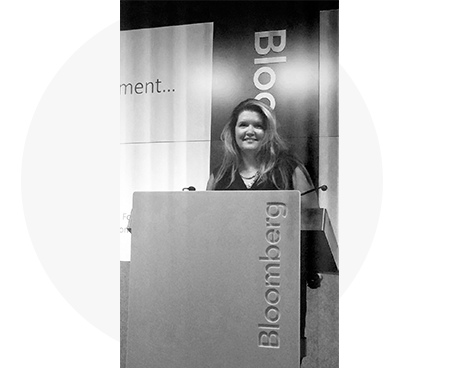 Accountability

We embrace accountability and always put our users' needs first. After all, if you're going to do something, you better do it right. We strive to keep our customers' viewpoint as priority number one – from new product concepts to improving our buyers' journey.
No Jerks
Be humble and be trustworthy. Every relationship begins with trust and an appreciation for a common goal. We're committed to doing the right thing, and sometimes that means admitting when you're wrong and not boasting when you're right.
Think & Be Thoughtful
Our products need to be smart, effective, and useful. We're not just another job board – we're a matching engine. That means our goal is to help you find a perfect fit, not just another job or long list of applicants. We don't measure success by the number of roles we fill, but by the number of lives we help improve.
Transparency
Tell it like it is. Ask for help. Offer help. Deal with the hard things. We pride ourselves on the quality of our work and deal with our clients and stakeholders with the utmost transparency. That means acknowledging your mistakes honestly without getting defensive and rectifying them promptly.
Diversity
Embrace diverse people and thoughts and help our customers do the same. The world would be a boring place without all the colors of the rainbow, and the same goes for work. Different backgrounds and interests breed unique ideas.
Resiliency
Together, and individually, we will rise above adversity and move forward. That means not giving up when the going gets tough, or even when it feels like you have run into a dead end.
Indeed, Walt Disney, Nerd Wallet, Marriott, ADP, Jobiak, Circa, USMC, ARMY, BeringSeaEccotech, Dept. of Defense, and many other leading companies.
ThisWay is proud to be a Certified Women-Owned Business via WBENC.
If you are interested in joining our team, please share your resume and reach out.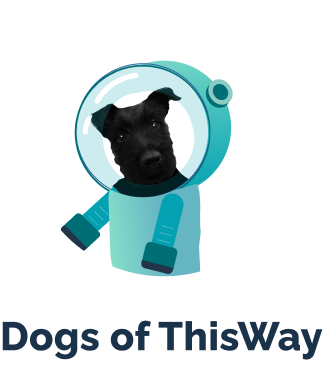 ThisWay customers, partners, and fans have always commented on how much they love ThisWay's dog-friendly culture. If you have been following ThisWay, you know that dogs are always welcome! They are a calming presence, great for morale, and the perfect reason to go on a walk to clear your head during the workday.

In 2021 ThisWay made their presence official by the introduction of the new company mascot, Scottie.

'Scottie' represents all the Dogs of ThisWay, including the founder's three Scottish Terriers that have supported ThisWay over the years, Bandit, Jack, and the new addition to the team, Sully.


We love seeing photos of our customers' dogs (or other pets) too. Hope you will share them with us on social media.
Photo Collage of Dogs of THISWAY of the Years.