Ethical AI for Talent Professionals
In today's competitive job market, it's more important than ever for organizations to have a streamlined and efficient talent acquisition process. However, traditional methods can often be time-consuming, labor-intensive, and sometimes, discriminatory. This is where ethical AI comes into play, offering an innovative solution to address the pitfalls and potential risk associated with traditional sourcing and screening practices. 
At ThisWay, we're committed to leveraging the power of responsible AI to create a more ethical and inclusive talent marketplace. Our proprietary platform analyzes candidate profiles, matching their skills to your job posting. By using ethical AI to identify qualified candidates, we help organizations eliminate unconscious bias and create a more diverse and inclusive workforce. With ThisWay, your organization can confidently match open positions with top talent, knowing that our ethical AI is working to find the best possible match for your company culture and needs.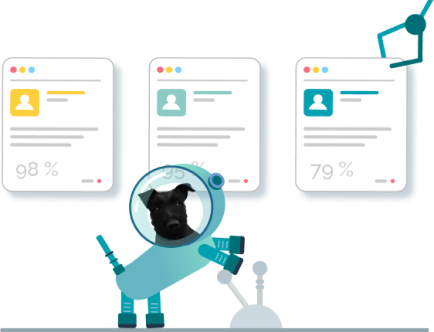 What is Ethical AI For Talent Professionals?
For any organization that utilizes ethical AI, it meets several important criteria. 
Ethical AI:
Eliminates bias, making sure that the artificial intelligence does not discriminate against any individual. 

Is explainable, with the results being easily understood by the user.

Is robust enough to carry out its task with any given data set.

Protects the privacy of the data that is contained within. 
ThisWay utilizes ethical AI to help organizations find the right individuals for open positions. Our proprietary product consists of various features known as Discover, Attract, Reveal, and Score. These features were designed and informed by HR and talent professionals to help your organization leverage existing candidates within your databases, as well as reach new qualified candidates without having to sift through time-consuming and outdated job boards.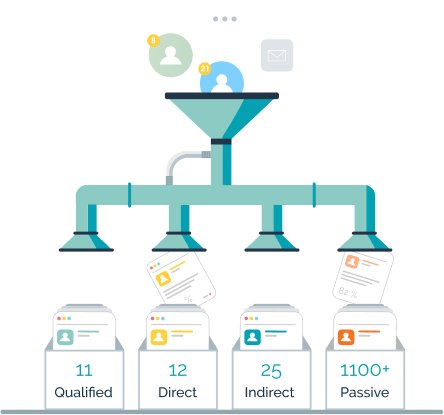 How Does Ethical AI Help Streamline the Talent Acquisition Process?
According to Indeed, the screening process for any type of job can take as long as thirty days. Other sources, such as LinkedIn, estimate the screening process to take between four to six weeks. There are many reasons that explain the length of time: 
Many organizations manually screen resumes, which can take time.

Other organizations utilize their database's or job board's filtering tools.

Some organizations will utilize a third party to screen their candidates, which can include added costs and time.
ThisWay's features work to eliminate all these timely manual processes. Here are some of the benefits of utilizing ThisWay to streamline your talent acquisition process:
Your organization can "passively" look for candidates who are a good fit for your open position, utilizing our Discover feature.

If you want to reach out to candidates directly, "Attract" will debias and optimize your job posting and share it with qualified candidates within our network. 

You can also examine your historical applicant data, even if you do not have an applicant tracking system, to find top candidates that are already familiar with your organization.
Discover is a feature of ThisWay that lets your organization directly find qualified candidates for open positions. These candidates feature diverse backgrounds, skills that match your organization's needs, and can save you time. Your organization does not need dedicated talent acquisition software to utilize this feature.  
Many organizations have historical candidate data in their existing systems. Reveal easily integrates with your existing applicant database, using ThisWay's matching algorithms to find untapped talent that is already in your system, while respecting the privacy and background of those candidates.  
If your organization has leveraged job boards in the past, Attract will help your organization find the right candidates proactively. Attract is not a job board, but a feature of ThisWay that shares a job requisition. Only applicants with the right skills will see the job opportunity, letting you find top talent quickly. 
Some organizations do not utilize an applicant tracking system or need a fast way to upload information about their candidates. Score will automatically filter your candidates based upon how their skills match your job requisition. More importantly, Score will also work with your job description to make sure that it's optimized to find the best candidates suited for the role. 
How Much Time Can Your Organization Save With Ethical AI?
ThisWay can save your organization a tremendous amount of time with its ethical AI talent acquisition software. Here are some of the ways ThisWay will save your organization time and energy:
Some of our features let you actively and passively bypass the historical job board process, eliminating the amount of time you need to receive and screen potential candidates.

You will not have to debias your job description to find the right candidates. 

You will save time by screening candidates automatically based upon the criteria that your organization provides.

You can also surface your past candidates to find people who are a good fit that you may have missed.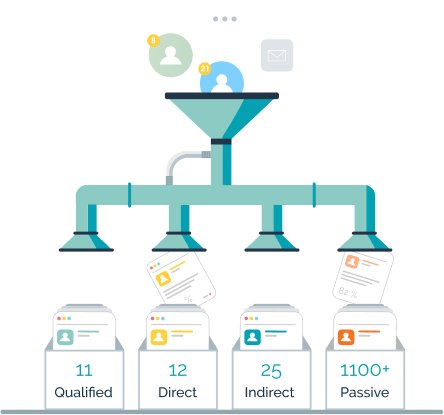 How Does Ethical AI Transform the Talent Acquisition Process For Organizations?
ThisWay utilizes ethical AI to help organizations speed up the screening process and match the most qualified applicants to an open position, responsibly and compliantly. Here are some examples of how ThisWay's ethical AI helps organizations with the talent acquisition process:

Sometimes, a job description might use subtle words that might have an impact on gender bias. When you utilize ThisWay to share a job opening or look for a candidate, the platform will optimize these job descriptions to eliminate bias. Additionally, ThisWay also redacts certain information about a candidate so that you can focus specifically on the skills that qualifies them for a position.  

According to Indeed, the average talent professional will look at a candidate's resume for about six to seven seconds. With the Score feature of ThisWay, you can debias your job description and review qualified candidates instantly.

Candidate and Employer Benefit
With ethical AI, organizations and candidates are better off. Candidates can know quickly if they are a good fit for a position and employers can spend less time and resources trying to fill an open position.
Book a Demo With ThisWay to See Our Ethical AI At Work
At ThisWay, we are passionate about harnessing the power of ethical AI to help you find the best talent for your organization. Our advanced technology analyzes your job description and candidates to find the perfect fit for your open job positions. With our cutting-edge platform, you can rest assured that you are selecting from a diverse pool of top qualified candidates who are not only a perfect fit for your company but are also ethical. So, what are you waiting for? Let ThisWay transform the way you recruit talent today. Get in touch with us to learn more about how our AI-powered recruitment process can help your organization succeed!