How Circa Went From an Endless Search to Perfect Hire In Days with
ThisWay®
Circa is the industry leader in OFCCP Compliance for nearly 6,000 US companies. As their company was quickly scaling, Circa leadership identified a multi-faceted sales role that was proving to be difficult to fill. 
Typically, Circa would use job boards and LinkedIn searches to find active job applicants, but neither were working. 
Passive talent acquisition is an often overlooked tool that leaves some of the best talent out of the equation. If qualified candidates are not actively looking for a new role, they are left out of the running, until now. 
As a customer of ThisWay®, Circa chose our 'Discover' feature to source and match passive talent to one of their open job requisitions; Director of Sales.
ThisWay's Discover tool identified top talent that possessed the required skills to perform in the role, and within days, conversations had begun.
Shortly after, Circa found a perfect candidate match. This was a win-win for both parties, as the candidate was delighted to find a company that was looking for what they had to offer and Circa was able to fill a critical role in their organization. 
Our technology allowed Circa to get instant results with no change to their existing recruitment workflow. Our algorithms analyzed millions of passive candidates to identify all qualified candidates within 30 miles of Circa's office. We then provided Circa with an unbiased, ranked and structured list of candidates that had the unique skills required for this job.
Circa's adoption of our technology allowed them to end a lengthy pursuit of the right candidate in a matter of days. This enabled them to greatly reduce resources needed to manually screen resumes and identify qualified candidates.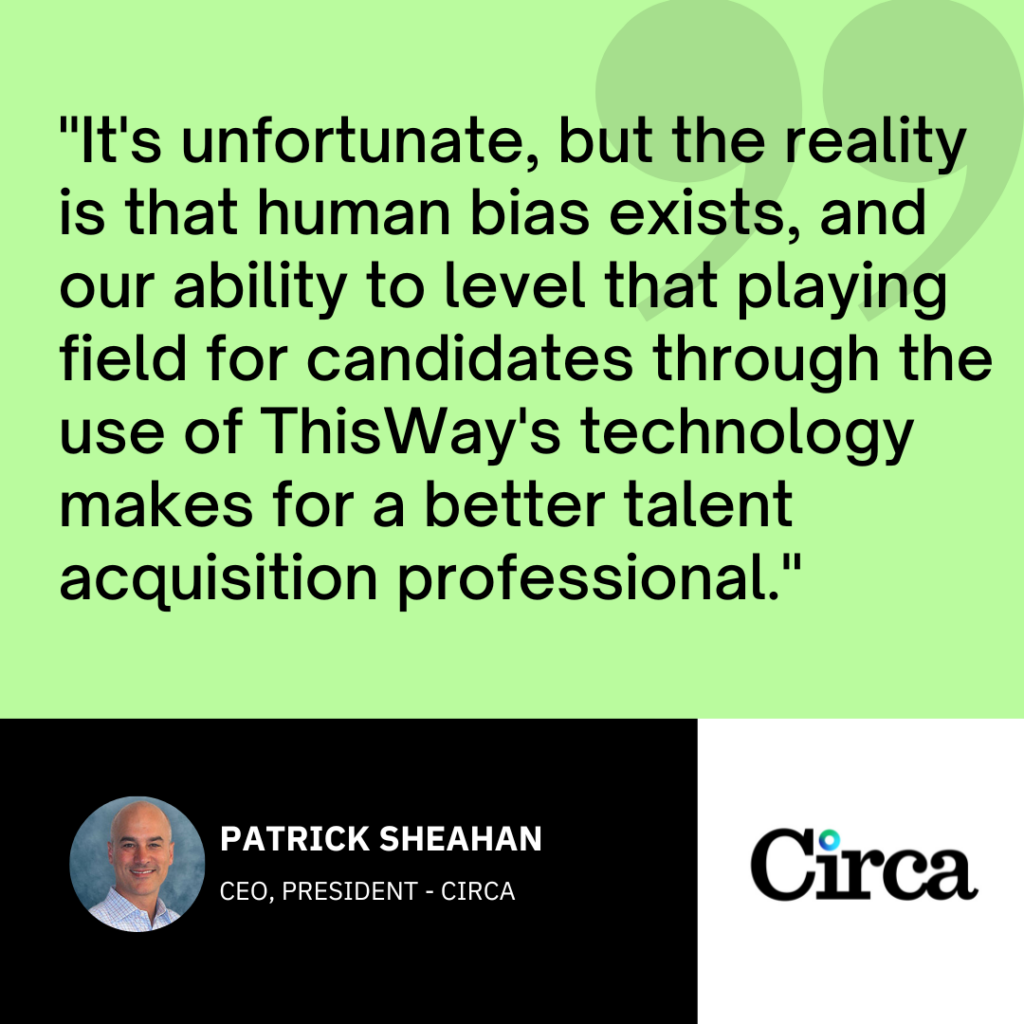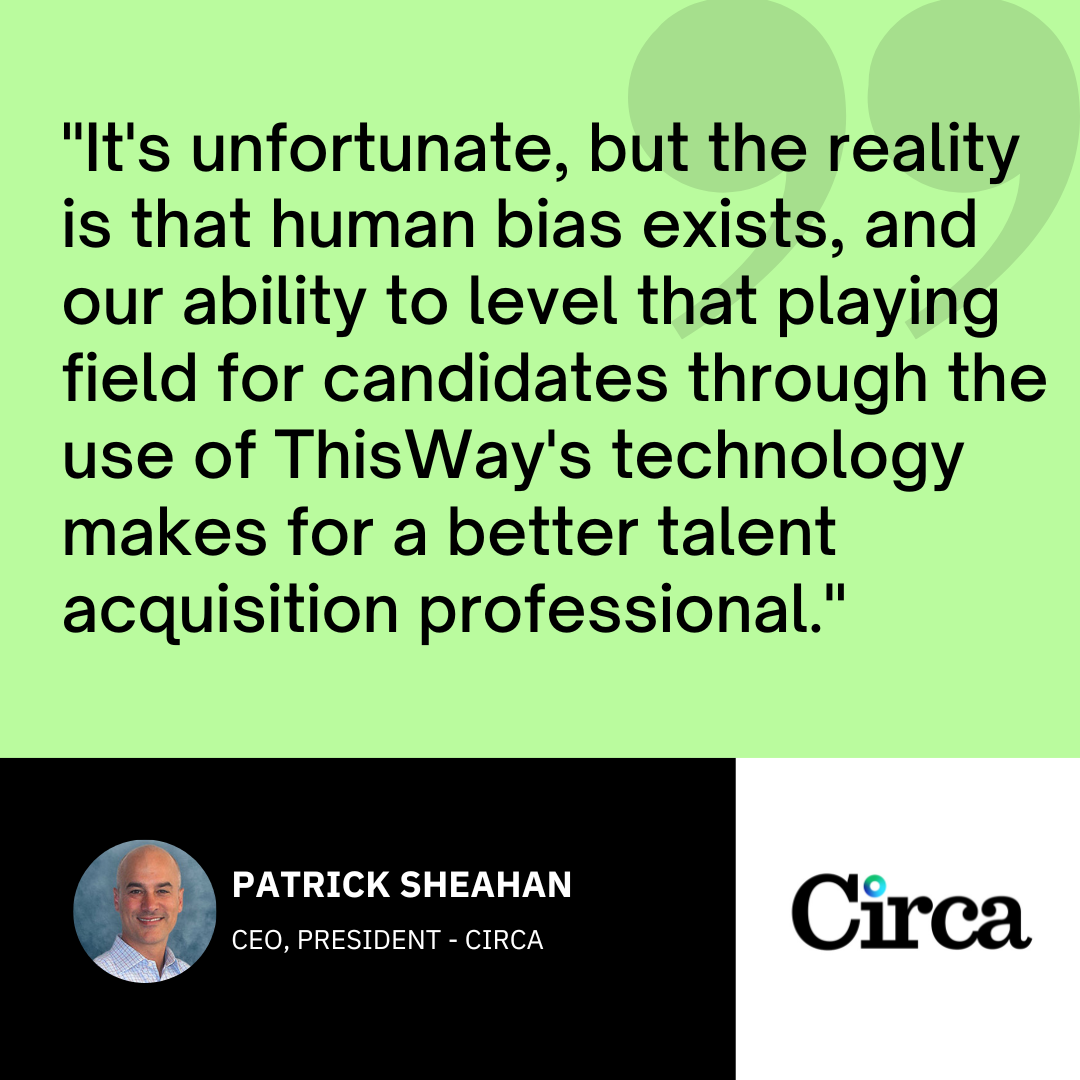 ThisWay Global has dedicated years of research and technology development to solve one of talent acquisition's biggest challenges: matching all people to all jobs–without bias. 
With the use of our suite of products, companies are now able to do just that. We enable hiring teams to shortlist candidates with unbiased sourcing & matching technology to find the right hire at the right time. 
We're closing the gap between AI and recruiting, allowing our clients to benefit from a diverse workforce that goes beyond just race and gender.
Get in touch with us today to see the impact unbiased hiring can have on your business.