Talent Acquisition Software for the Salon and Beauty Industry
Are you in search of a way to discover the perfect talent for your salon or beauty business? ThisWay offers a talent acquisition platform specifically designed for the beauty industry. With cutting-edge, ethical AI, locating qualified professionals in the salon or beauty field has never been easier. This innovative platform provides an array of features that can streamline your talent acquisition process.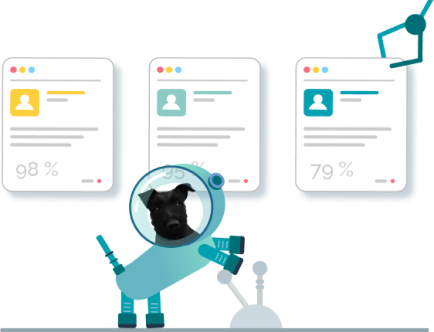 ThisWay is a talent acquisition tool that excels in the salon and beauty industry, among others. It enables beauty businesses to find ideal candidates for their teams, removing bias from the talent screening process. The platform offers features aimed at simplifying the talent screening process, powered by ethical AI.
One standout advantage of ThisWay is its matching platform. Powered by algorithms and ethical AI, this powerful tool matches job seekers with salon or beauty businesses based on their skills, and experience, and removes bias. Utilizing ThisWay saves employers time and resources by presenting them with a pool of qualified candidates who are genuinely interested in available positions.
ThisWay ensures candidate profiles by eliminating any bias from information synced with our system. Finding the candidates for your salon or beauty business has never been simpler, with ThisWay. Our platform can help you connect with individuals in our network and assess your candidates ensuring that you find a perfect match for your open positions based on their skills rather than their backgrounds.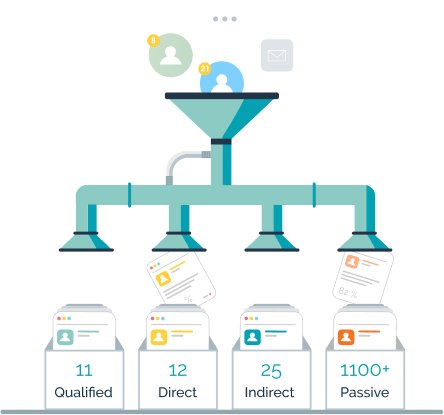 The Challenges of Recruiting in the Salon and Beauty Industry
Recruiting in the salon and beauty industry presents its share of challenges. With a demand for professionals and fierce competition, locating the right talent may feel like searching for a needle in a haystack. One of the obstacles faced by talent acquisition professionals in this industry is the influx of applicants. Given the number of job seekers applying for positions, narrowing down the pool to find candidates with suitable skills and experience can prove challenging.
The salon and beauty sector often requires qualifications and certifications further complicating candidate sourcing efforts. Additionally, high turnover rates within this industry create a need to recruit hires.
Let ThisWay alleviate these burdens by streamlining your recruitment process and assisting you in securing top-notch talent that meets all your requirements. Maintaining a team can be quite challenging, in the recruitment process as it often becomes a cycle. ThisWay can help address these challenges. Streamline your talent acquisition process effectively.
The beauty and salon market is experiencing a projected growth rate of six percent over the next few years. With this growth in mind, it becomes crucial to find candidates with the certifications for the positions you have available. Many smaller salons or beauty businesses may not have an applicant tracking system or candidate database. Fortunately, some features of ThisWay offer solutions that do not require a system integration. They enable you to connect with candidates or even evaluate existing ones to determine if they are well-suited for your positions.
In the salon and beauty industry, one of the challenges lies in finding candidates who possess customer service skills. Unlike other industries, a negative customer experience can significantly impact a business's reputation, resulting in revenue loss. Therefore it is vital to identify individuals who have communication and interpersonal skills to deliver customer service and create positive interactions with clients.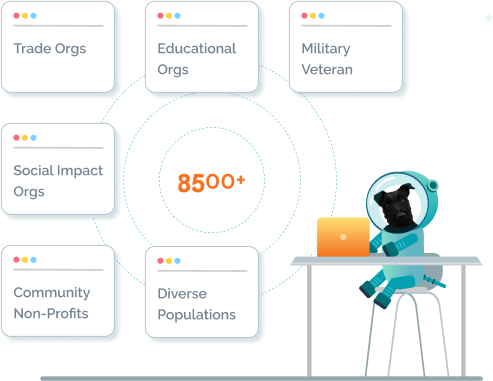 How ThisWay Global Helps Screen Candidates for Your Open Positions
ThisWay simplifies candidate screening for your salon or beauty business by assisting you in finding the perfect fit for your positions. ThisWay utilizes algorithms to connect job seekers with suitable salon or beauty businesses based on their skills, experience, and career aspirations. As a result, you will have access to a pool of candidates who genuinely meet the requirements of your opportunities. No more sifting through resumes. Wasting time on individuals who are not the right match.
With ThisWay, the screening process becomes effortless saving you time and resources. Bid farewell to a number of applicants. Say hello to effortlessly finding the perfect talent for your salon or beauty business.
Features and Benefits of ThisWays Talent Acquisition Platform
Are you seeking talent for your salon or beauty business? ThisWay offers a variety of features that can streamline the screening process. Let's explore some of the advantages you can expect from ThisWays talent acquisition platform:
With this feature organizations can browse through ThisWays candidate database containing over 169M professionals to find matches for their open positions. Leveraging algorithms and a comprehensive matching platform to identify talent in the salon and beauty industry becomes an easy task.
This incredible feature offered by ThisWay allows integration, with your existing tracking system enabling you to uncover highly qualified talents who might already be present in your database. Bid farewell to the task of sifting through resumes and say hello to effortlessly discovering the ideal candidate from your existing pool.
Another remarkable feature empowers you to effortlessly post job descriptions reaching out to applicants who possess the qualifications. Attract also ensures that your job descriptions are optimized to eliminate bias, guaranteeing a fair and inclusive screening process.
For organizations without a candidate database this feature is a game changer. Simply upload your job posting and applicant information. Let Score assist you in finding exceptional candidates for the position. Additionally, it optimizes your job descriptions to remove bias providing an equitable assessment of each candidate.
With Discover, Reveal, Attract, and Score at your disposal, ThisWay's talent acquisition platform offers everything you need to discover top-tier talent for your salon or beauty business. Say goodbye to time-consuming screening processes. Welcome an efficient hiring experience.
Schedule a Demo Today to Experience ThisWay's Cutting Edge Features
Are you ready for a demonstration of how ThisWay's cutting-edge features can revolutionize talent acquisition in the salon and beauty industry? Schedule a demonstration now to get an experience of how our cutting-edge platform can assist you in finding ideal candidates for your vacant positions. In the demo, our team will guide you through all the functionalities and capabilities of the platform including a matching algorithm that identifies the suitable individuals for your job openings by considering various aspects, like skills, experience, and cultural compatibility.