Talent Acquisition Software for Finance and Banking
The banking and finance industry is projected to grow by about as much as 15% in terms of employment between 2019 and 2029. To keep up with this rate of growth, your organization will need to streamline its talent acquisition processes. The days of job boards and LinkedIn are over and your organization will need state-of-the-art ethical AI to keep pace with the projected growth. ThisWay is an ethical AI talent acquisition platform that can improve your organization's ability to screen applicants.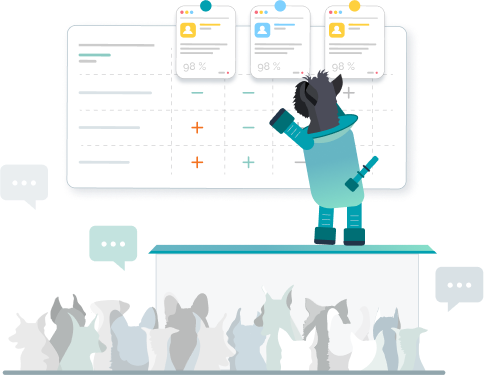 ThisWay, simply put, is a skills-based talent acquisition platform. Unlike traditional job boards, ThisWay removes bias from the process and lets you focus on the skills of candidates. You can look for candidates without posting to a job board, by either submitting your job description or your past applicant data. Some features of ThisWay let you integrate our system with your applicant tracking system (ATS), while others let you post your job description to reach qualified candidates within our network. 
The goal of ThisWay is to make the job screening process easier and to remove bias from the talent screening process. ThisWay will let you surface your job description to qualified candidates within our network or passively look for candidates in our system.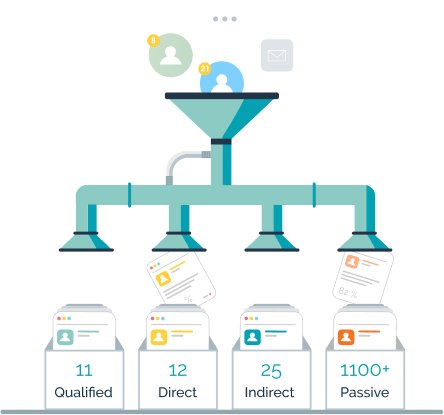 Common Challenges in Finance and Banking Talent Acquisition
There are some common challenges that are inherent to the talent screening process in the finance and banking industry. For example, talent acquisition professionals have to deal with:

Making sure that each candidate meets the industry's strict compliance requirements.

Some positions may require someone who has a background in risk analysis, some roles require licensing and certification, while others may need to have strong customer service skills.

Some sectors of the banking industry have stiff competition. Having the information at your fingertips will help your organization quickly identify top talent and reach out to them before the competition does.

Historically, the financial industry is very male-dominated. Stripping out background information in the applicant's profile lets the talent acquisition professional focus on skills, finding both male and female talent for the organization. 
One of the biggest pressures in finding talent for any financial organization comes with the lengthy screening and interviewing process. It can take anywhere from four to six weeks for a financial organization to fill a position. Utilizing ethical AI and business automation in the screening process will help organizations pare that time down to just a few hours or days, not weeks.  
The cutthroat competition in the banking and finance industry is probably the largest problem these organizations have to deal with when looking for a new hire. In the banking industry, there is a huge trend to offer competitive wages at all skill levels. Finding the right talent will save your organization time and effort when it comes to finding the right talent. 
How ThisWay Helps You Screen Talent For Your Finance or Banking Business

ThisWay quickly helps talent professionals find suited talent for any position in the financial and banking industry. You can quickly bypass job boards and skip the resume-sifting process. There are several different ways that ThisWay lets your organization sift through qualified candidates without stress:
Easily search for candidates in your existing candidate database.

Leverage ThisWay's network of talent by uploading your open job requisitions, letting qualified candidates see your job.

Upload your past candidate data to surface qualified candidates, empowering you to quickly reach out to them in a timely manner.

If you don't have an applicant tracking system, ThisWay still lets you upload your data and use the system to find top-ranked talent. 
ThisWay is the driver in helping your organization find talent quickly and with relatively little effort. Using unbiased matching algorithms and ethical AI, we will help your organization find the right talent to bring on board in a relatively small amount of time.
The Benefits of Using ThisWay for Finance and Banking Hiring
The benefits of using ThisWay for finance and banking hiring are endless. For example, there are many different types of certifications in the industry. Let's say that you are looking for a certified financial planner. ThisWay can help your organization find those individuals with that skill set much quicker than traditional methods.
Another benefit of using the platform is the ability to find the right skills without having to worry about bias. ThisWay redacts candidate information that might reveal a candidate's background and also optimizes your job posting so that the best, most diverse candidates can be considered for the role.
ThisWay also helps smaller organizations that do not have an applicant tracking system. For smaller insurance franchises or mortgage brokers looking for the right individual, the platform just makes sense. ThisWay integrates with most platforms, making it super easy for your organization to find existing talent within a record amount of time. 
Features and Benefits of ThisWay for Finance and Banking  
ThisWay has four key features that help organizations find talent. These features are called Attract, Reveal, Discover, and Score. Attract is the modern, more efficient substitute for a traditional job board that helps eliminate the mountain of resumes your organization might have to sift through. Attract will take your job description and surface it to qualified candidates within our network of talent. It will also make sure to mitigate any bias in your job description.
Reveal connects with your existing ATS. It will take your job posting and find candidates within your existing system. So much time can be saved by vetting past applicants before searching for new qualified candidates. 
Maybe you have your job posting ready, but quickly want to find some candidates. Discover lets you find qualified candidates who are already in ThisWay's system. This is another way to bypass the traditional job board method of finding candidates for your organization.
If you don't have an applicant database, but have your job description and some candidates, Score will let you upload both of these to our system and find the ideal candidate for your organization. 
Schedule a Demo to See How ThisWay Works for Finance and Banking
Are you tired of sifting through countless resumes, only to find a few qualified candidates? ThisWay offers ethical AI solutions that provide financial and banking businesses with quick and accurate screening solutions. By partnering with ThisWay, your organization will save time and money, while finding the perfect candidate for any job posting. Our ethical AI technology ensures that all applicants are evaluated objectively and without bias, guaranteeing a diverse and inclusive screening process. Say goodbye to tedious and time-consuming manual labor, and say hello to a fast, efficient, and reliable hiring process. Don't let outdated and inefficient hiring practices hold you back from finding the best talent for your business.