Talent Acquisition Software for Cyber Security
Cyber security is crucial for any business. As an industry cyber security professionals protect networks, systems, programs, and data from various types of threats. Many of these crucial systems are used by large companies, the government, and other organizations. As a recruiter, the cyber security industry is often one of the hardest to recruit for. These organizations require specialized talent, a rigorous skill set, and training that can seek out potential harm to crucial systems. If your organization is recruiting for cyber security talent, ThisWay's ethical AI platform can help you find the right talent for your organization. 
Ethical AI is proving to be a valuable tool in the recruitment process for companies looking to fill positions in the STEM field. By using AI algorithms, companies can streamline their recruitment process while ensuring a fair and unbiased evaluation of each candidate's qualifications. Ethical AI takes into account variables such as education, skills, experience, and even personality traits, allowing companies to identify top talent and better match candidates with their desired role. By removing human bias from the screening process, AI helps to create a more diverse and inclusive workforce.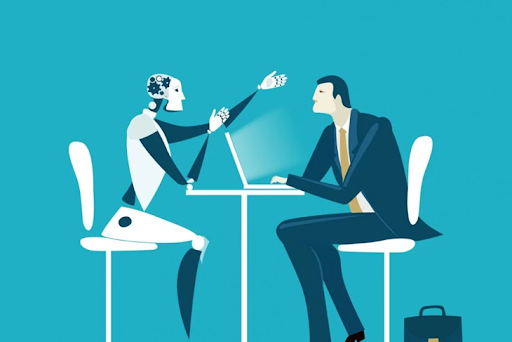 The Landscape of the Cyber Security Industry
The field of cyber security has experienced growth in years and its future looks equally promising. According to a report by MarketsandMarkets, the global cyber security market was projected to reach $248.26 billion by 2023 with a growth rate of 10.2% from 2018 to 2023. As a result,  job opportunities will grow as organizations continue to invest in protecting their assets. The demand for professionals in areas such as threat intelligence, security operations and vulnerability management is particularly high.
To excel in the cyber security industry, professionals need a range of skills and competencies. These may include expertise in networking, network security, proficiency in scripting and programming languages, and knowledge of security policies and compliance requirements, as well as strong problem solving and communication abilities. Potential talent will also need to stay updated on the trends and technologies in this evolving field.
When it comes to hiring cyber security talent, organizations typically follow a process that involves reviewing resumes, conducting assessments, interviews, and performing background checks. Numerous companies also mandate certifications, like CompTIA Security+, Certified Information Systems Security Professional (CISSP), and Certified Ethical Hacker (CEH) to verify the proficiency of applicants. In general, the field of cyber security offers a thrilling and ever evolving journey, for individuals who're ready to commit to acquiring the required skills and undergoing proper training. 
How Can Ethical AI Help With Hiring in the Cyber Security Industry?
As the cyber security industry continues to expand, it's crucial for organizations to attract the top talent in the field. However, traditional screening processes often perpetuate unconscious bias, hindering diverse and skilled candidates from advancing. That's where ThisWay's ethical AI comes in. By leveraging advanced algorithms, ThisWay focuses solely on the candidate's skill set, eliminating demographic backgrounds from the equation. This results in a more objective and efficient screening process, saving organizations valuable time and resources. ThisWay's ethical AI is capable of recognizing certifications, enabling cyber security organizations to swiftly identify highly qualified candidates. In today's competitive landscape, having an edge in talent acquisition is key – and ThisWay's ethical AI provides just that.
One of the most notable capabilities is the platform's ability to seamlessly integrate an organization's existing database, which allows users to tap into their talent database from past job postings to find suitable candidates for a new job opening. ThisWay's platform allows organizations to share positions with only the most qualified applicants who meet specific skill sets. Additionally, the platform is flexible, offering a range of solutions to organizations who do not have an ATS but would still like to leverage AI in the recruitment process. Through its unique candidate-ranking system, ThisWay ensures that all potential candidates are evaluated based on relevant skill sets and job experience, providing hiring managers with top-quality candidates that meet their needs.  
The Features That Make ThisWay Perfect for the Cyber Security Industry 
ThisWay has four features that help organizations find the talent that they need quickly, mitigating the need for job boards and other traditional hiring methods: 

This feature allows organizations to upload a job description that is then optimized to eliminate any potential bias in the recruitment process. Unlike job boards, which allow anyone to apply, ThisWay will only serve the job posting to qualified candidates. 

Organizations can browse a diverse range of candidates with different skill sets. This feature gives recruiters the freedom to expand their horizons and discover talented candidates they may not have considered before.

Organizations can find talent that is known to their company recruitment process by integrating their company's existing Applicant Tracking System. This helps find past candidates that may now be qualified for a new posting within the organization.

This feature gives organizations the freedom to upload the job description and their candidate information without the use of an ATS. 
All of these features are feasible for organizations that are looking for cyber security talent, ranging from government organizations to large companies that need to protect their technical infrastructure.  
Some of the Challenges Faced When Recruiting Cyber Security Talent 
Finding talent in the field of cyber security demands a high level of expertise. Unlike other industries, cyber security positions require individuals who possess a deep understanding of networks, software development, cryptography and threat intelligence. Professionals in the cyber security industry need to stay knowledgeable with security trends and have hands-on experience with various tools, like intrusion detection systems, firewalls and security information and event management (SIEM) platforms.
Gender and age bias are a hindrance to recruitment efforts, with only 20 percent of cyber security professionals being women, and 31 percent being over the age of 40. The demand for skilled workers has created a competitive labor market, with increased demand for talent. The average time to fill a cyber security position is 50 days, according to a report by Cyberseek. The highly technical and specialized nature of cyber security work requires hiring managers to spend a significant amount of time screening candidates. According to an HR Dive report, it takes an average of 15 hours to screen candidates for a single cyber security position. 
Certifications and background checks play a vital role in ensuring that the candidates hired for cyber security roles are qualified and trustworthy. Without these checks, companies risk hiring individuals who lack the necessary skills and knowledge to secure their systems or worse, may have malicious intentions. A good talent screening platform can streamline the hiring process and significantly reduce the risk of bringing on unqualified or untrustworthy candidates.
Book a Demo To See How ThisWay Can Help Your Cyber Security Talent Acquisition Needs
ThisWay is the perfect solution for your organization's talent acquisition needs. Cyber security organizations need the best candidates possible, and ThisWay will help you find that talent before you bring them in for an interview. Ultimately, you will save time and build a more diverse organization by employing ThisWay's ethical AI in your talent screening process.