Talent Acquisition Software for Consulting
The industry of consulting is unique when it comes to talent acquisition needs. Many organizations will typically bring on a consultant to solve a particular problem or they need some additional expertise in an area for the short term. Consultants usually have a special skill set that is specific to an industry, such as deep knowledge or the know-how to help an organization scale its business. The typical short-term consultant will stay at a business for four weeks to eight weeks. Other consultants are for more long-term projects and may stay at an organization for years. If you are a talent specialist or a recruiter who is looking for a consultant, ThisWay will help you sidestep the hassle of screening and find the best possible individuals for you to bring in for an interview.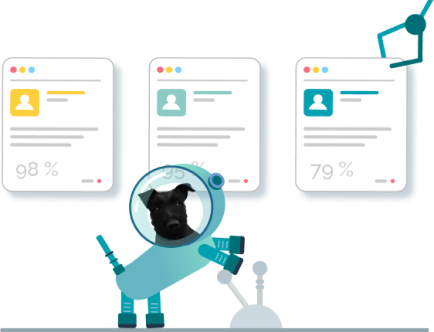 On average, it can take an organization weeks to sift through a pile of resumes and set up interviews. Sometimes, the bias of the organization will result in candidates who aren't a good fit for the role. That's where ThisWay comes in. ThisWay takes your job description and helps you find the right talent through a combination of ethical AI and matching events. If you are a talent acquisition professional looking for new consultant recruits, here are some use case scenarios:
You can use ThisWay to find new qualified talent within our network of professionals by sharing your job description. This is not a job board feature, but will only share the position with qualified candidates within the system. 

ThisWay can be used to mine your past applicants to find good matches for current open consulting positions. 

ThisWay will let you browse candidates within our network by uploading the job requisition.
Talent acquisition professionals benefit from ThisWay because the platform removes bias from job descriptions and masks background information about candidates so that you only see the skills that qualify them for the position.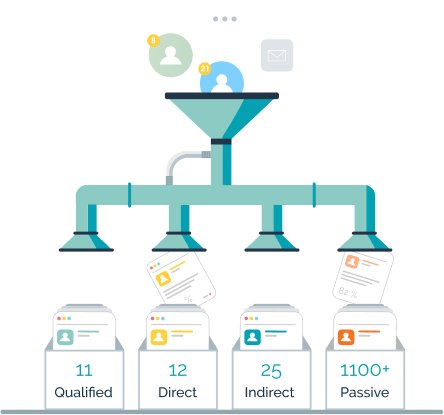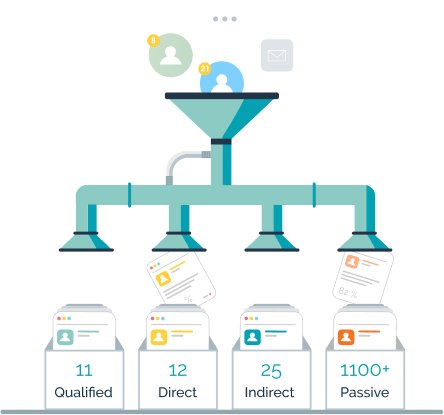 How Big Will the Consulting Industry Get?
According to a study conducted by Grand View Research, the consulting industry is expected to reach a global market size of $864.1 billion by 2026, indicating that the industry is poised for significant growth in the years to come.
One of the driving forces behind the growth of the consulting industry has been the growth of technology. Technology enables consultants to deliver more data-driven and results-oriented advice. With more and more businesses embracing digital solutions, the demand for digital consulting services has been on the rise.
Another factor that has contributed to the growth of the consulting industry is globalization. As businesses expand their reach into international markets, the need for consultants with global expertise and understanding of different cultures has increased. In addition, with more businesses looking to reduce costs and streamline their operations, outsourcing has become an increasingly popular solution, which has contributed to the growth of consulting companies with a focus on offshoring.
The makeup of the consulting industry is also evolving. While historically the industry has been male-dominated, there has been a shift in recent years, with more women entering the field. Women now represent 32% of new hires in consulting firms, a significant increase from previous years. With the increasing number of new hires, a platform like ThisWay can help organizations focus more on diversity and inclusion by removing the bias from the hiring and screening process. 
Common Challenges When Sourcing Consulting Talent
Hiring consultants poses several different challenges for organizations. Gender and age are some common challenges when trying to solve diversity and inclusion considerations. In the United States, about two-thirds of consultants are men and the majority of consultants are over the age of forty. ThisWay can help organizations resolve biases present in traditional screening processes, letting the recruiter source the most qualified candidates.
Another challenge faced by organizations is the various skill sets and backgrounds available. Some consultants also have certain certifications. For example, maybe your posting requires someone with a PMP certificate. ThisWay will automatically identify candidates within your existing database or in our system to give you ideal candidates for your position.
Many organizations also are facing a time crunch when finding a consulting candidate. Some organizations must fill a position within a matter of days. Instead of downloading resumes and bringing in candidates for interviews, you can quickly choose the list of candidates that are most pertinent to your organization. By having the right candidates selected, your organization can shave a few weeks off of the hiring process. 
The Benefits of Using ThisWay for Consulting Hiring
There are several features of ThisWay that your organization might choose to harness, whether or not your organization has a talent acquisition database. ThisWay utilizes matching events, ethical AI, and makes sure that your candidates are a good fit for any job requisition that you post or want to draw candidates for. 
Attract is probably the most aggressive tool in the ThisWay platform. Think of a job board that you can control the responses to. If you post your job description in the "Attract" section of the platform, candidates who meet the qualifications you are seeking will be notified of the opportunity.
Discover takes your consulting job description and lets you go actively look for people who are a good fit. They will not be notified that the position is available, but you will have the opportunity to browse suited talent and then reach out to those people that you choose. 
Your company might have several old job applications lurking in its applicant tracking system. Reveal connects with your company's own talent platform and sorts your past candidates if you are looking for a good fit for your consulting needs.
If you do not have a job or talent platform for your company, you likely have some information from past candidates and a job description. Score lets you simply upload existing candidates that you have into ThisWay's system, allowing you to score your past applicants. You can quickly identify a top candidate for any consulting position and then have your existing candidates ranked. 
Schedule a Demo to See How ThisWay Works for Consulting
Are you looking for the right consultant for your organization? Maybe you are a recruiter who is tired of sifting through resumes. You can use ThisWay to easily move through the screening part of the process, finding the right consultant candidate for your organization. If ThisWay seems like a good fit for your organization, feel free to schedule a demo to see how the platform works.