Talent Acquisition Platform for Software Companies
The software industry is one of the most varied and fastest-growing in the United States. There are many different kinds of software development competencies and certifications in the industry. Some organizations may need an app developer to build out a smartphone application. Other organizations need competent software developers to build web applications for a wide variety of purposes. ThisWay will help your organization find the right talent to fill any software development role that your company needs.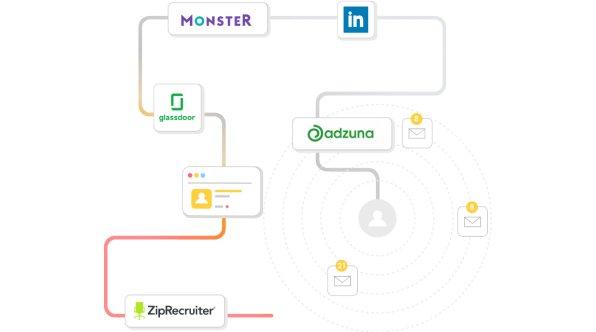 In today's fast-paced world, organizations are faced with a daunting task – finding the right talent. It can take weeks to sift through a pile of resumes and even then, the bias of the organization can lead to hiring candidates who aren't suitable for the role. However, ThisWay is here to change all that! With the help of ethical AI and matching events, ThisWay streamlines the process of finding the right talent for your organization. ThisWay allows talent professionals to: 
Easily find qualified talent within our network of professionals by simply sharing your job description. This feature is not a typical job board feature and only shares the position with candidates within the system who are qualified.

Use ThisWay to mine your existing past applicants and find matches for your current open consulting positions.

Browse through candidates within our network by uploading your job requisition.
ThisWay offers talent acquisition professionals an unbiased platform where job descriptions are fair and objective, and the backgrounds of the candidates are masked, allowing you to focus on the skills that are essential for the position. Say goodbye to long hiring processes and hello to finding the right talent for your organization with ease!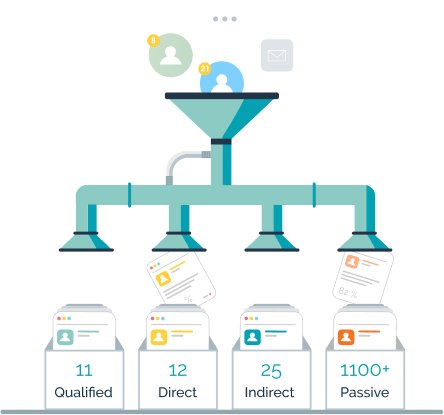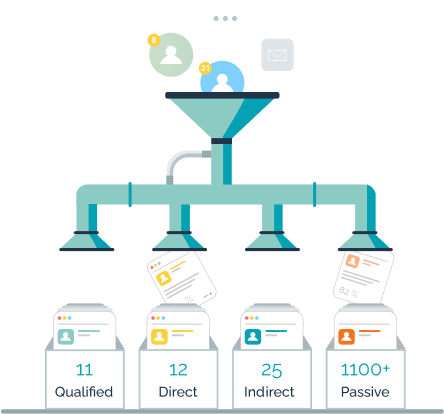 Common Challenges in Software Developer Recruitment
There are some common challenges that each software company will encounter when it comes to recruiting and hiring talented developers and engineers. The industry is growing at a remarkable rate, with the global market size expected to grow more than 10% in the coming decade. There are many different specializations within the software industry. Some developers specialize in mobile app development only. Others develop web applications and databases. There are also specialized certifications. For example, one of the top developer certifications in 2023 is the Software Engineering Master Certification (SEMC). There are also software project management certifications, such as Certified SCRUM Master. If your organization is hiring software developers or engineers, you need a system that lets you focus on the specific skill sets and certifications that you need.
Like other industries in the modern day and age, diversity and inclusion is going to be an issue when screening talent professionals. According to TechRepublic, over 65% of software companies claim to have a diversity and inclusion program in place for hiring. However, only 19% of software developers identify as a minority or female. LinkedIn's research over the years has shown that diversity and inclusion efforts in hiring may have a positive impact on overall business performance. Companies with higher levels of diversity and inclusion were found to have higher levels of innovation and financial performance. ThisWay's platform lets organizations focus on skills during the screening process, helping build diversity into their organization. 
How This Way Helps You Screen For the Best Developers
When you're looking for a new hire for your software company, filling a position quickly is a priority. This lets you speed up the project development timeline, get a great product out the door, and please your clients. ThisWay helps you speed up the screening process. There are a couple of different ways that the platform helps you source talent:
You can directly reach out to potential qualified talent by having the platform optimize your job description and share it with qualified candidates.

You can research candidates directly in the platform to find the ideal hire for the position.

You can use the platform to find candidates that are already known to your organization and are stored in your applicant database. 
ThisWay uses ethical AI to make sure that your organization has the best skills matched for the position. The platform redacts certain background information about the candidate in order for you to focus on their skills that ideally match them for the position.
Features and Benefits of ThisWay for Finding Skilled Developers
ThisWay has several features that let you find qualified candidates for your organization. You simply need an applicant tracking database (optional for some features), your job description, or the information about candidates that you would like to screen. There are four features that drive ThisWay:
Attract is very similar to a job board, but only qualified individuals will be invited to apply for the position. You simply upload your job description and qualified talent in the ThisWay network will be notified of the job posting.
Reveal leverages your applicant tracking database. You simply integrate the platform with your in-house system and ThisWay will use matching events to find candidates that are known to your organization.
This feature lets you research candidates that are in our system based upon your pre-selected criteria. You can then reach out to these individuals to see if they are interested in the position.
For those smaller companies that do not have in-house screening software, simply upload the position information and your candidate's information and they will score the candidates based upon their skills.
The biggest benefit to software development companies is that they are not bombarded with unqualified candidates in the traditional job board paradigm. By not seeing the candidate's demographic background, recruiters can be laser focused on the candidate's skill set. 
Schedule a Demo to See How ThisWay Works for Your Software Company
There are many benefits to using ThisWay to get software developer talent. You can focus on the different programming languages and development stacks that are standard to each type of application your organization develops. You can also develop a high quality grouping of candidates rather quickly. The filtering features in ThisWay are infinitely better than job board sorting processes. The ethical AI and matching events within ThisWay will help you to come up with an array of qualifying questions for each job requisition that you develop. 
ThisWay is best for software companies who want to focus on diversity, speeding up their hiring timeline, and finding qualified talent quickly. If you are interested in giving the platform a try, feel free to schedule a demo with one of our helpful team members to see each feature demonstrated within our platform.