Talent Acquisition for the Entertainment Industry
The talent industry is supposed to rapidly grow in the coming years. By the end of 2023, the entertainment industry will grow to around $825 billion, up from $717 billion in 2019. There are many different types of jobs in the entertainment industry that recruiters will need to fulfill. There are many positions in the entertainment industry, ranging from actors and directors to film specialists and publicists. Entertainment also includes music and live entertainment, requiring specialized people to coordinate events and work with musical talent in the studio.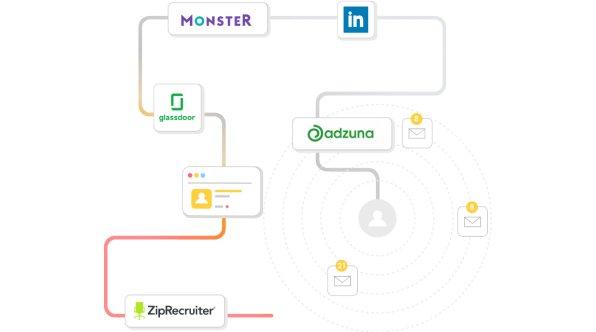 Why ThisWay for the Entertainment Industry
In the entertainment industry, there are a wide variety of reasons that your company needs ethical AI to help find top talent. One of the biggest problems in the entertainment industry is that candidates tend to move from one project to the next. As a recruiter, you need to react quickly to talent that could help you with your next gig. ThisWay can look at an existing list of applicants that your organization has or help you find qualified candidates within our network. You don't need to depend upon job boards or lists to find new talent with ThisWay. You can actively find individuals who can help your organization with the right set of skills.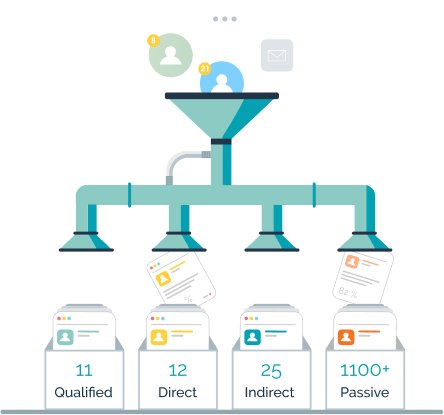 Common Talent Acquisition Challenges in the Entertainment Industry
Here are some of the challenges that your organization is likely facing in the entertainment industry when it comes to finding top talent:
Competition for Scarce Group of People:

The people that your entertainment organization needs likely have very unique skill sets. Maybe you are looking for a publicist; while there are large numbers of publicists and PR specialists, those who specialize in entertainment are few.
Finding the Right Individual From a Younger Generation:

By 2025, millennials will make up 75% of the workforce. Your organization needs ethical AI to find the right talent from a demographic of individuals that explore the job market differently than past generations.
Upskilling Existing Employees:

Many individuals in the entertainment industry have more than one skill set. Ethical AI from ThisWay can help your organization find existing talent within your organization. When you need to find talent relatively quickly, looking within your organization is often faster than trying to find a new candidate.

The Freelance Workforce:

Many entertainment companies often employ freelancers on a gig type basis. If your organization has a number of these individuals, ThisWay can help your organization find the right freelancer to turn into a permanent employee.
How ThisWay Helps Your Organization Find Top Entertainment Talent
ThisWay is not a job board or a gig listing service. It has several different robust features that help your organization find top talent without going through the hoops of finding candidates through traditional routes. There are four powerful features of ThisWay that helps your organization secure top talent:

This is a feature of ThisWay that shares your job posting with top talent in our network. Instead of a job board, where anyone can apply, you simply upload your job posting into ThisWay and it removes bias through matching events and ethical AI. Your job posting will be shared with qualified individuals, saving you the headache of having to deal with unqualified applicants.

Discover is a feature of ThisWay that doesn't require a job posting to be sent to qualified candidates. You simply log into the platform and search for candidates based upon skills that you think are a good fit. Discover is a great way to brainstorm what types of skills that you need for the position and will let you find the candidates based upon your preferred search criteria. 

Reveal is a unique feature of ThisWay that integrates with your talent acquisition database. If you have resumes that you want to get a second glance at from your existing pool, you simply connect ThisWay with your ATS and review past candidates who might be a good source of talent. This is particularly useful for organizations that need to secure qualified candidates relatively quickly. ThisWay will then display you the most qualified candidates for your new position.

Many entertainment organizations do not have an applicant tracking system or database. This is where Score can be helpful. You simply upload your job description and ThisWay will mitigate bias in the description and then rank the candidates that you upload based upon their skill. 
Why Should Ethical AI Be Part of Your Talent Acquisition Strategy?
In the entertainment industry, there are several different biases that exist. These include:
Age Bias:

Some employers may only want to hire younger candidates, while older individuals may be seen as less desirable due to assumptions about their energy level or ability to relate to younger audiences.

Appearance Bias:

Individuals who do not conform to traditional standards of beauty or physique may be discriminated against in casting or modeling jobs.

Experience Bias:

Hiring managers may only consider candidates who have worked for certain well-known companies or brands, while ignoring equally qualified individuals who have worked for smaller or less prestigious companies.

Network Bias:

Knowing the right people can be a major factor in finding a job in the entertainment industry, leading to a situation where the same individuals are consistently being hired or promoted, regardless of merit.
These types of bias can often result in situations where someone is brought into a company, but may not necessarily have the right qualifications for the position. Ethical AI can help by redacting demographic background information about a candidate. ThisWay will use its matching events to find the right candidate that is strongly suited for the position.  
ThisWay is also very good at finding individuals who have certain types of certifications and skills rather quickly. Let's say that your organization is looking for a publicist. You might be looking for someone with an Accreditation in PR from the PRSA. ThisWay will automatically look for candidates with the required certifications that your job posting asks for.
Why Does Your Organization Need ThisWay? 
The entertainment industry moves at a lightning fast pace. Whether you're looking for talent to help manage live events or a publicist for a big client, ThisWay can help you find the right person with the right skill set. With our ethical AI, your organization will find the right candidate quickly, with or without an applicant tracking system.
You can easily sign up for a demo with our team to help you find the right talent that your organization needs. Our platform is ethically built so that you can find the right individuals to grow your company. Ultimately, at the end of the day, organizations with diversity perform better.