Talent Acquisition for Healthcare
There are several challenges that are faced by the healthcare industry when it comes to staffing. For example, there are often labor shortages, particularly in the nursing space. There is also intense competition, as there are more positions available than qualified candidates. Another problem with healthcare hiring is that the organization has to work hard to retain talent for certain types of positions. Bias is also another common problem when it comes to hiring. Consider nursing, where male candidates are not always the preferred applicant for the position. With the challenges that are present in the healthcare space, ThisWay is the perfect platform to let your organization find and retain the right talent.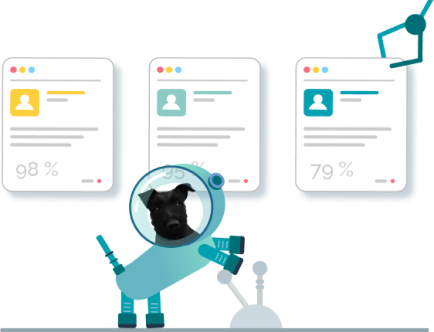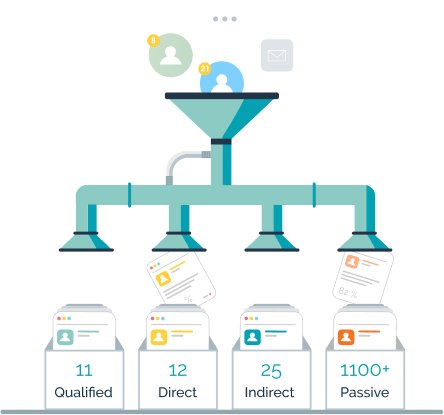 Why Choose ThisWay for the Healthcare Industry
ThisWay uses ethical AI to help your organization find the right candidates for a job posting without bias. Your healthcare practice, with or without an applicant tracking system or database, can effortlessly input your job posting and find skilled candidates for a position quickly. The platform removes demographic background information about the candidate and looks at particular skill sets that match your position. Ultimately, ThisWay will help your healthcare practice:
Speed up the job search process by letting your talent specialist get access to top candidates quickly.

Focus on the skills needed for the position, saving your practice time when it comes to retaining talent. 

Help your healthcare practice find talent with needed skills and certifications that are pertinent to your healthcare practice.

Hire based upon diversity, making your practice more efficient in the long run. 
ThisWay saves your practice time, energy, and effort when it comes to recruiting top organizations.
The Features That Make ThisWay Work For Your Healthcare Practice 
Many healthcare practices utilize applicant tracking systems and job databases while others do not. ThisWay has several features that will easily cater to your hiring setup. These features are called "Attract," "Discover," "Reveal," and "Score." 

Many practices actively invest in job board postings and automated talent recruitment solutions. Unfortunately, not all of these make it easy to sort through the stack of resumes that come through. Attract works very similarly to a job board, but will only share your job posting with qualified candidates in ThisWay's network. This feature lets organizations save time by attracting the right candidates the first time. It's also a helpful step to avoid bringing in an unqualified candidate for an interview. 

Discover is a great way for a recruiter to browse ThisWay's network of candidates. If you know your skill sets needed from a candidate, you can passively browse the network to find individuals and then invite them to apply for the position. 

Healthcare practices with applicant tracking systems can easily leverage their past candidates with the Reveal feature of ThisWay. Reveal seamlessly integrates with your applicant tracking system or jobs database. This is a helpful feature because around 15% of all hires for companies tend to be internal candidates.

Score is another useful feature of ThisWay. If you don't have an applicant database, you can simply upload your job description, which ethical AI will debias, and match your candidate information with the position. Score will help smaller organizations find the talent that they need. 
The Features Your Healthcare Practice Needs for Talent Management
The majority of healthcare practices, around 57%, are practices with ten or fewer employees. These are the organizations that don't necessarily have the time or the resources to screen candidates quickly to fill an organization. Whether your organization is large or small, ThisWay empowers your practice to:
Find and retain top candidates without having to worry about bias.

Quickly filter your top candidates for a particular search, rather than have to filter through a thick resume stack.

Avoid the risk of bringing someone on board that does not have the exact skills that your position requires.
ThisWay also helps organizations find the individuals with the right certifications in their field. Let's say that your practice needs a medical coder. You might need someone with a CCS (certified coding specialist) certification. ThisWay helps your organization find the right candidates with the exact skill certifications that your practice requires.  
Hiring Challenges Within the Healthcare Industry
There are many challenges for talent recruiting professionals in the healthcare industry. In the field of nursing, there is a significant shortage of help for practices. By 2025, there is likely to be a shortage of 450,000 nurses, a 20% shortage of nurses required to provide patient care. These shortages are likely to impact larger healthcare organizations, such as hospitals and nursing homes, as many nurses tend to gravitate towards higher paying fields, such as travel nursing and at-home nursing.
Another problem with the healthcare industry is a competitive job market among certain fields, such as physicians, surgeons, and therapists. These sectors saw an increase in job postings and wage growth. Therefore, finding top candidates will be hard as the competition for these candidates is more intense.
The gender problem in the healthcare industry is particularly unique. Around three-fourths of patient-facing healthcare employees are women. At the executive level within the healthcare industry, only one in five executives at Fortune 500 healthcare companies are women. Additionally, only one in three hospital executives are women at the largest hospitals in the country. 
ThisWay can help alleviate some of the hiring challenges within your healthcare organization, no matter the size. ThisWay can help you:
– Save time and energy by avoiding the process of going through job boards and automated hiring processes.
– Find the right candidates for an interview rather quickly, filling the position faster than the three to six weeks for the standard job search.
– Bring in candidates for your organization that are the right fit, helping them retain them in your organization for a longer period of time.
– Sourcing your candidates without bias, helping you focus on the right skills for the position that your healthcare practice is posting. 
Book a Demo With ThisWay to Help Grow Your Healthcare Practice
Looking for an innovative solution to improve your practice's talent acquisition process? ThisWay utilizes advanced AI technology to streamline your recruitment process, allowing you to find the perfect candidate for the job in no time. With ThisWay, you'll be able to sift through hundreds of resumes with ease, identify the most qualified candidates, and make confident hiring decisions. Don't let the competition pass you by – start using ThisWay today and revolutionize your organization's recruitment strategy.