In today's competitive landscape, healthcare companies and institutions are struggling to find the best talent for their nursing and phlebotomy positions. This is where ThisWay Global®  comes in with its ethical AI-based talent search technology that not only simplifies the process but also ensures fairness and unbiased recruitment. With the power of artificial intelligence, healthcare organizations can find and connect with qualified and diverse candidates that are a perfect match for their needs, making the recruitment process more efficient and effective. Our ethical AI-driven approach empowers nursing practices and phlebotomy companies to create a more diverse, inclusive, and equitable workplace for all.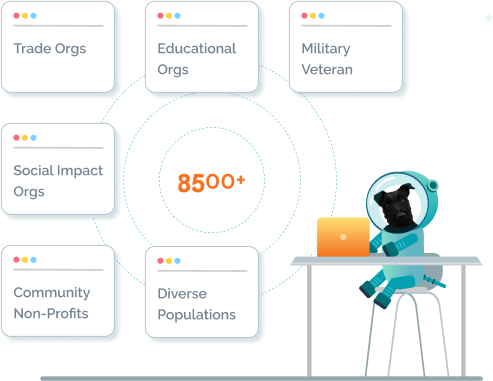 Why Use ThisWay for Sourcing Nursing and Phlebotomy Talent
ThisWay, an ethical AI platform, is the perfect tool for the nursing and phlebotomy industries to help your organization find the most qualified candidates for a job posting, without bias. Your healthcare practice can easily input the job posting, with or without an applicant tracking system or database, and ThisWay will quickly and effectively locate the skilled candidates who possess the relevant skills for the position. With its ability to remove demographic background information about candidates, the platform focuses solely on the skill sets required for the job. ThisWay will assist your healthcare practice in several ways:
It speeds up the job search process by giving your talent specialist quick access to top candidates. 

It prioritizes the necessary skills and certifications needed for the job, saving your practice time in finding and retaining the right talent.

It enables your healthcare practice to identify a diverse range of candidates, leading to increased efficiency in the long run. 
With ThisWay, your healthcare practice can streamline the recruitment process, saving valuable time, energy, and resources.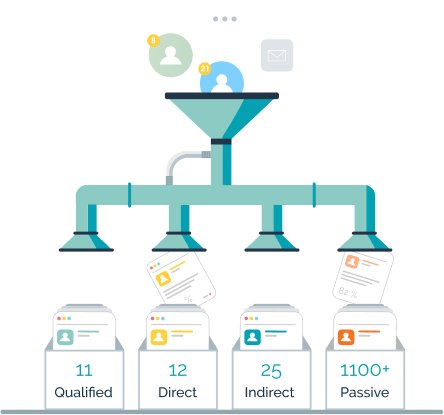 Growth of the Nursing Industry
Over the past decade, the nursing industry has experienced significant growth, as the demand for qualified healthcare professionals has steadily increased. In fact, according to the Bureau of Labor Statistics, the employment of registered nurses is projected to grow by 7% from 2019 to 2029, adding over 221,000 new jobs to the industry. However, despite the growing need for nurses, the industry continues to face nursing shortages, especially in certain regions and healthcare specialties. This has resulted in hospitals and other healthcare facilities struggling to recruit and retain qualified nurses, often leading to increased workloads and decreased quality of care for patients. To address these challenges, nursing organizations and industry leaders have worked to promote nursing education and support recruitment efforts to help fill the growing hiring needs in the field. 
Common Challenges in Finance and Banking Talent Acquisition
There are some common challenges that are inherent to the talent screening process in the finance and banking industry. For example, talent acquisition professionals have to deal with:
Challenges With Hiring in the Nursing Industry 
Statistics show that only 19% of registered nurses are from diverse ethnic backgrounds. Moreover, only 10% of nursing leaders represent minorities. As such, increasing diversity in the workforce has become a priority in the healthcare industry. 
Another challenge in nursing recruitment is the time it takes to fill a new nursing position. Studies indicate that it takes an average of 46 days to fill a nursing position, while it takes up to 78 days in some states. These delays are mostly due to the increasing demand for nurses as well as the current nursing shortage. 
Nurse retention is another critical challenge. 27% of new nurses quit within the first year of employment, which increases to 61% by the end of the third year. This is a cause for concern as it negatively impacts patient care and hospital budgets. Addressing these challenges requires a concerted effort from nursing institutions and stakeholders in the healthcare industry. 
Hiring and Growth in Phlebotomy
According to a report by the Bureau of Labor Statistics, employment of phlebotomists is projected to grow 17% from 2019 to 2029, much faster than the average for all occupations. The increasing demand for phlebotomy services has also presented significant challenges for healthcare providers looking to hire qualified professionals. One major challenge is the shortage of skilled and experienced phlebotomists, which is reflected in the average hourly wage of $16.57 per hour. Many healthcare providers face difficulties recruiting and retaining diverse and multicultural phlebotomists to meet the diverse needs of their patients. Despite these challenges, the growth of the Phlebotomy industry presents tremendous opportunities for those interested in a career in healthcare and phlebotomy training programs that will produce the required competent workforce. 
Powerful Features for Nursing and Phlebotomy Talent Search Professionals 
Many talent professionals and recruiters in the nursing and phlebotomy industries rely on applicant tracking systems and job databases, although some are small enough that they may not. ThisWay offers a set of specialized features designed to streamline your hiring process within these sectors, known as "Attract," "Discover," "Reveal," and "Score." 

Numerous healthcare practices actively invest in job board postings and automated talent recruitment solutions. Unfortunately, not all of these tools make it simple to sift through the influx of resumes received. Attract operates much like a traditional job board but exclusively shares your job posting with qualified candidates within ThisWay's network. This feature allows organizations to save valuable time by attracting the right candidates from the outset, while also serving as a valuable step to prevent unqualified candidates from advancing to interviews.

Discover is an invaluable tool for recruiters in the nursing and phlebotomy industries seeking suitable candidates within ThisWay's network. If you have specific skill sets in mind for a candidate, you can conveniently explore the network to identify individuals who match your criteria and then extend invitations to apply for open positions.

For healthcare practices equipped with applicant tracking systems, the Reveal feature within ThisWay seamlessly integrates with your existing systems and job databases. This integration proves highly beneficial, as approximately 15% of all hires within the healthcare sector often come from internal candidates. Leveraging Reveal simplifies the process of tapping into your past candidates, optimizing your recruitment efforts. 

Score is another valuable feature within ThisWay, particularly beneficial for smaller healthcare organizations without an established applicant database. With Score, you can effortlessly upload your job description, which will undergo ethical AI debiasing, and rank candidates for most fit for the role based solely on skills. This feature proves indispensable in helping smaller healthcare organizations identify and secure the talent they require to excel in their respective fields.
Find the Perfect Way To Grow Your Nursing or Phlebotomy Hiring With ThisWay 
If you are looking to grow your nursing or phlebotomy candidate base, ThisWay can help. Our platform will help your organization shave time off the applicant screening process with our ethical AI platform. Additionally, you can bypass traditional job boards and not worry about the time consuming process of vetting the various applications that you will encounter. Book a demo to see our system in practice today and learn about how our platform will help your organization fulfill your hiring needs while increasing diversity and retention within your organization.