As technology continues to evolve at an unprecedented rate, the demand for skilled IT and computer professionals has never been higher. However, finding the right talent for your organization can be a daunting task. At ThisWay Global®, we are committed to making the recruitment process easier, fairer, and more efficient. With our ethical AI talent screening platform, we help IT and computer companies find the best candidates while eliminating any biases that may exist. By focusing solely on skills and qualifications, we ensure that every candidate has an equal opportunity to showcase their expertise. Join us in our mission to revolutionize the way IT and computer companies hire top talent, and create a brighter future for the industry as a whole.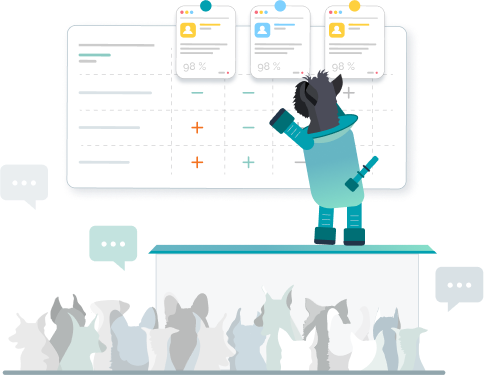 Growth of Jobs in the IT and Computer Sector
Over the past decade, the technology industry has witnessed an unprecedented growth in terms of the number of IT and computer-related jobs available. As of 2021, the Bureau of Labor Statistics predicts that the employment of computer and IT professionals will grow by 11 percent from 2020 to 2030, faster than the average for all occupations. In fact, this sector is expected to add over 500,000 new jobs in the next decade, with areas like cloud computing, cybersecurity, and software development being in particularly high demand. Furthermore, the median annual wage for computer and IT professionals was reported at $91,250 in May 2020, much higher than the median annual wage of $41,950 for all occupations.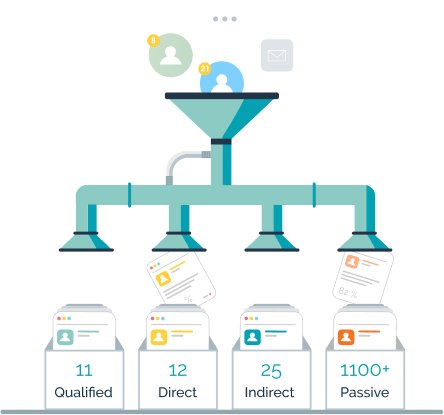 Challenges With Sourcing IT and Computer Specialists
With the growth of the IT and computer industry in recent years, the competition to attract top talent has intensified. Talent professionals often face the challenge of finding a diverse pool of candidates that can meet the specific skill set required for the position. Moreover, with rapid technological advancements, the timelines for hiring are tighter than ever. These pressures may lead to the sourcing of mismatched skill candidates, who may struggle to meet the demands of the job and not stay with the company for the long term. 
Diversity is also a challenge, especially in higher, more senior positions. Depending upon the particular subfield, women only account for 25% to 30% of the workforce. Additionally, the typical age of the IT or computer professional ranges from the late twenties to early thirties, however, senior positions tend to be dominated by those who are in their late forties or fifties. 
To overcome these challenges, talent professionals must implement new and innovative sourcing strategies that enable them to tap into underrepresented groups and identify top talent quickly and accurately. Building a robust and diverse candidate pipeline should be the top priority, coupled with agile and streamlined recruitment processes that allow for rapid selection and onboarding. The success of IT and computer companies depends heavily on their ability to source and retain talented employees, so the importance of finding and hiring the right individuals cannot be overstated. 
Features of ThisWay to Help IT and Computer Talent Search
The great thing about ThisWay is that you do not need an applicant tracking system or database to integrate its ethical AI features into your talent search. You can easily upload your job description, find qualified applicants quickly, and spend less time vetting resumes from traditional job boards. You can also use ThisWay to find new talent that you might not be aware of, with easy integration to most job databases. 

One of the main features of ThisWay is Attract. This feature allows you to post your job description and have any potential biases removed, so you can ensure that your job posting is as inclusive and welcoming as possible. Once your job posting is live, ThisWay's system will share it with relevant candidates, helping you attract a diverse pool of talent.  

ThisWay also includes Discover, which is a way to search for applicants without uploading a job description, but to discover new talent for a job posting that you have in mind. This feature allows talent professionals to browse candidates by their preferred search criteria, including location, education, and skill set. This makes it easy to find candidates who meet your specific needs, without wasting time sifting through resumes that aren't a good fit.  

Reveal integrates with your applicant tracking system to discover past applicants who may be qualified for your open position. This can be especially helpful if you're looking to fill a similar role to one you've hired for in the past, as you may be able to find a qualified candidate without having to start from scratch.  

If you don't have an applicant database, the Score feature lets you upload your job description and candidate data to get an instant score of each candidate's qualifications. This can be incredibly helpful if you're short on time and need to quickly evaluate a large pool of applicants.  
All in all, the features offered by ThisWay make it a great platform for talent professionals in the IT and computer space. Whether you're looking to attract a diverse pool of candidates, browse resumes by specific criteria, or quickly evaluate applicants, ThisWay has you covered. 
Work With ThisWay to Find Top-Matched IT and Computer Talent
By utilizing ThisWay's innovative platform, organizations are able to not only attract a wide variety of qualified candidates but also find those with unique perspectives, experiences, and backgrounds. ThisWay's algorithms sift through resumes, qualifications, and candidate data to match the perfect individual for the job at hand.
The benefits of having a diverse talent pool are endless. Companies that have a diverse workforce are proven to be more successful and innovative, as individuals from different backgrounds bring a variety of skill sets, perspectives, and ways of thinking. Studies have shown that diversity not only leads to a more inclusive workplace culture but can also increase creativity and overall profitability.
By partnering with ThisWay, organizations can not only attract diverse talent but also retain and develop them, as they help ensure that they have access to the resources and support they need to grow and succeed.