ThisWay is an ethical AI platform that is revolutionizing the world of talent acquisition, especially for investment businesses. Our cutting-edge technology combines AI with ethical considerations, ensuring that we can streamline the talent acquisition process while maintaining our values of integrity, inclusivity, and diversity. The platform helps investment companies find top talent, thereby securing the growth and success of the industry as a whole.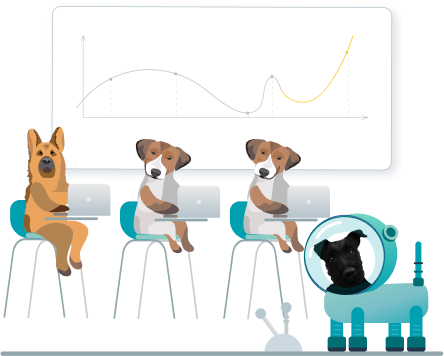 The State of Recruiting and Growth in the Investment Industry
According to the U.S. Bureau of Labor Statistics, employment in the industry is projected to grow by 10 percent between 2019 and 2029, which is much faster than the average growth for all other occupations. Financial planners are an integral part of the industry, and they help individuals and companies achieve their financial goals by providing guidance and advice. Employment of financial planners is projected to grow by 4 percent between 2019 and 2029. This growth is due to an increasing number of people needing financial advice as the population ages and plans for retirement.
Financial analysts play a vital role in analyzing the stock market and the economy. Their primary duty is to help clients make sound financial decisions and recommendations by providing extensive research and market analysis. The industry's growth in this area is driven by technological advancements, such as automation, that have increased the need for analysts to process vast amounts of data. According to the U.S. Bureau of Labor Statistics, employment of financial analysts is projected to grow by 5 percent between 2019 and 2029.
The investment industry is diverse in terms of its workforce, with different age groups, races, and gender contributing significantly. A 2019 report by the U.S. Bureau of Labor Statistics shows that men represent 60 percent of all workers in the industry, while women make up 40 percent. Furthermore, employees over 45 years of age make up about 58 percent of the industry's workforce.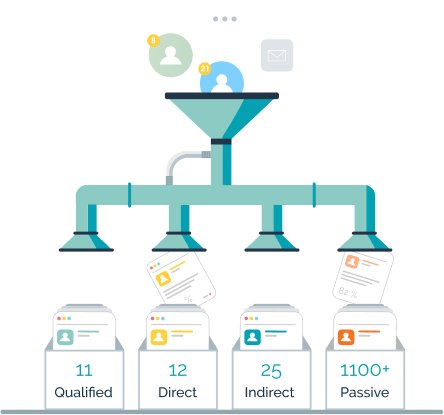 Challenges of Hiring in the Investment Space
One of the major challenges is the stiff competition among investment firms. With the high demand for top-notch talent, it's no wonder that firms find it challenging to find and retain exceptional individuals. Add to that the highly specialized skill set required in the field, and you have a perfect recipe for intense competition.
Another challenge in talent acquisition in the investment industry is the scarcity of qualified candidates. Many investment firms are seeking top-performing individuals who have a keen understanding of finance, economics, and other related disciplines. The competition for these exceptional candidates is fierce, making it challenging to attract and retain the best talent.
The lack of diversity in the investment industry is another challenge. Investment firms have historically been male-dominated and often struggle to attract women and people of color. This lack of diversity has a profound effect on the hiring process as it makes it challenging to access a wider pool of qualified candidates.
The recruitment process itself poses yet another challenge. Traditional methods like job advertisements and resume submissions may not be sufficient to attract the right talent. This is particularly true when it comes to attracting and retaining Millennial and Gen Z employees.  
Features That Help Talent Acquisition Find the Right Investment Talent 
Some of ThisWay's features involve removing bias from job descriptions, thereby increasing the chances of attracting top-notch talent. By eliminating the language and phrasing that discourages some people from applying, investment organizations using ThisWay's services are more likely to source a wider pool of qualified applicants. With ThisWay, qualified candidates view the postings, giving recruiters a narrowed list of qualified applicants, easing their search for the right talent. Investment organizations that utilize this platform will save time, energy, and money as they target the right pool of applicants who will improve the overall productivity and success of their company.

Attract is a feature, similar to traditional job boards, designed to help investment firms and professionals to diversify their workforce while also reducing biases. It is a platform that allows you to post job descriptions while the system removes any potential biases that might turn away qualified candidates. This means that you can rest assured that your job postings are inclusive and welcoming to all candidates, regardless of their gender, race, age, or any other personal attribute.  

Reveal integrates with your existing talent database. You can easily mine candidates from previous job postings and see if they line up for a particular job search that your company is launching. Reveal works particularly well for investment organizations that post new jobs frequently. 

Discover works particularly well for talent professionals who are trying to find qualified candidates but might not know the exact details of what will go on the job description. This feature lets the talent professional sort potential applicants by various considerations, such as skills, certifications, and work experience. 

Score is a feature that might work well for small investment firms. Score lets your organization upload its job posting, remove any bias, and then score your applicant information based upon their skills. Score does not require an applicant database and can help you sort through resumes and applicant data rather quickly.
At the end of the day, ThisWay will help your organization: 
Secure talent with a focus on skills and not a candidate's demographic background.

Reach qualified candidates with our proprietary features.

Speed up the process by helping you look in your company's history to find the right talent. 

Reduce the number of unqualified candidates who may come through traditional job boards, saving your company time during the talent screening process.  
Work With ThisWay to Find Top Talent For Your Investment Firm
ThisWay can help all types of investment businesses, ranging from financial planning agencies to wealth management companies. Not only will ThisWay help your organization source the right type of talent for a position, but help your organization grow in terms of diversity. ThisWay has also partnered with IBM® watsonx to help your organization find more qualified candidates for a job posting. Book a demo with us today to see how our platform can be a good fit for your investment company.